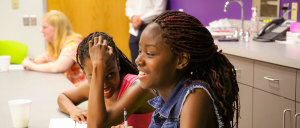 In-Kind Donations
The Young Women's Resource Center is accepting items to be donated for our programs and clients.  We would prefer that our donations are new or gently used, remaining in excellent condition.
Donations are accepted during our office hours: Monday-Thursday (8 a.m. – 5 p.m.) and Fridays (8 a.m. – 12 p.m.). Please call ahead before dropping off items so we have staff available to assist you with your drop-off, and as we have limited storage for in-kind donations. 
See our list of accepted donations. If we receive items we do not currently accept, they will be donated to St. Vincent De Paul Thrift Store or Overflow Thrift Store.
*We DO NOT accept car seats, women's clothing or travel-size personal care items (only laundered baby clothing or maternity clothing is accepted).