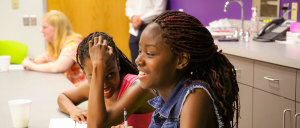 In-Kind Donations
IN-KIND DONATIONS ARE CURRENTLY ON HOLD FOR THE MONTH OF APRIL. We will resume collecting in-kind items in May and thank you for your patience. 
YWRC participants continue to rely on in-kind donations from the community to access basic supplies. Requests for in-kind donations are currently being limited to critical items necessary to clients and their families during this period of social/physical distancing.
Ready to help? Contact us via email. You may also ship critical need items directly to our office via our Target Registry.
Current Critical Need Items: 
2T/3T and 4T/5T Pull-Ups

Sanitizing Supplies: disinfecting wipes, hand sanitizer

Menstrual Pads: medium, heavy, and overnight

Grocery or Gas gift cards

Full-Size Shampoo and Conditioner; especially for curly, kinky, coiled hair

Unscented Baby Wipes

Laundry Detergent

Lip Balm

Dish and Hand Soap

Fabric pleated or Olson design with filter pocket masks
Mailing address: 818 5th Avenue, Des Moines, IA 50309 
Ready to help? Contact us via email.
*We DO NOT accept car seats, clothing or travel-size personal care items.