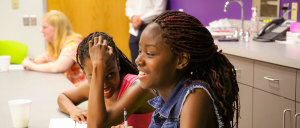 In-Kind Donations
YWRC participants continue to rely on in-kind donations from our generous community to access basic supplies.
Year Round Item Needs and Donation Information:
Current Items Needed: (bolded items represent the greatest need)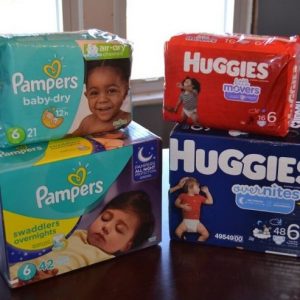 Diapers, sizes 5 – 7

Pull-Ups, sizes 2T – 5T

Menstrual (

fragrance

free) pads with wings

Full-size deodorant

Full-size body wash

Full-size shampoo

Full-size conditioner

Full-size toothpaste

Lip balm/chapstick

Full-size body lotion

Baby formula

Unscented baby wipes

Laundry detergent
Thank you! Because of the generosity of this community, we are currently well stocked with the following items. This list shows items we accept, but that are NOT currently of need:
New teethers for babies

Menstrual discs

Tampons

Diapers, sizes newborn – 4

Pregnancy and nursing clothing
In-kind donations are accepted via no-contact drop-off in the YWRC entryway Monday – Thursday 9 a.m. – 5 p.m. and Fridays 9 a.m. – 12 p.m. You may also ship critical need items directly to our office via our Target Registry.
Ready to help? Drop off items in our building's entryway Monday – Thursday 8 a.m. – 5 p.m. or Fridays 8:30 a.m. – noon. You may also ship critical need items directly to our office via our Target Registry.
Please note: We DO NOT accept car seats or non pregnancy/nursing clothing. To learn more about organizations accepting clothing and other items, search the United Way of Central Iowa's 211 Iowa website.



Meal Train for Young Moms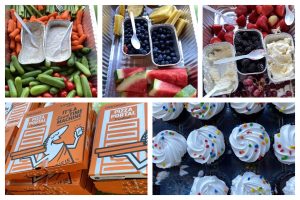 Meals are key in supporting participants who encounter food insecurity and we need YOUR help to make sure they have the fuel they need.
We're excited to share that we are shifting from individually contained meals back to family style meals!
Meals are needed for Monday and Tuesday evening groups. (Please Note: Group Sizes Are Different Monday groups are for 20 participants, Tuesday groups are for 10 participants.) Meals should be dropped off at the YWRC before 4:30 p.m. on the day you are signed up for. We are located at 818 5th Avenue, Des Moines, IA 50309.
Participants and their children will be able to enjoy the meal together before group and childcare begin. Family style meals should include a main dish, two sides, and a gallon of milk. Dessert is optional. Meals can be dropped off in re-heatable containers such as a foil tray or crockpot.
View dates and sign up at our Meal Train link here.

Mailing address: 818 5th Avenue, Des Moines, IA 50309 
Questions? Ready to help? Contact Susana at 515.244.4901 or via email.