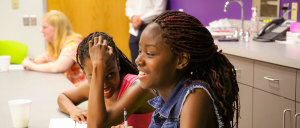 In-Kind Donations
In-kind donations are accepted via no-contact drop-off in the YWRC entryway on Fridays, 8:30 a.m. – 12 p.m. 
YWRC participants continue to rely on in-kind donations from our generous community to access basic supplies. 
Current Needed Items: (* denotes high need)
*Diapers, size 6 

*

Unscented Baby Wipes

*

Full-size deodorant

Full-Size Shampoo and Conditioner for

curly, kinky, coiled hair

Full-size body wash
Full-size toothpaste
Baby/toddler sunscreen

Laundry Detergent

Lip Balm

Dish and Hand Soap

Bug spray/repellent

Sanitizing supplies: disinfecting wipes, hand sanitizer

Menstrual discs 

Grocery or Gas gift cards
Please note: We DO NOT accept car seats, clothing, rice cereal, or travel-size personal care items.
Ready to help? Drop off items in our building's entryway on Fridays, 8:30 a.m. – noon or contact us via email. You may also ship critical need items directly to our office via our Target Registry.
Mailing address: 818 5th Avenue, Des Moines, IA 50309 
Ready to help? Contact us via email.