Programs
Registration is open for:
The Young Women's Resource Center provides a wide variety of programs for girls and young women* between the ages of 10 and 24 that help them gain confidence in who they are, providing them with effective problem solving and coping skills so they can make informed decisions in their future.
All of the Young Women's Resource Center's programs are voluntary, free and confidential, and they are offered to girls of all backgrounds and personal situations. We are interested in the success of all girls in Des Moines, which is why the goal of each program is to empower healthy decision making.
During the programs, girls can come spend time with others in a supportive environment, have fun and learn more about what it means to be a healthy young woman.
Interested in having our team lead reproductive health lessons? Click here to learn more.
View our new Programs Video Series information here!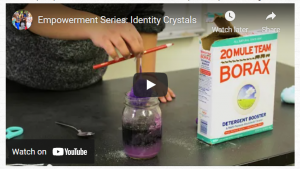 *We define 'girls and young women' as any persons who have been socialized and/or identify as female. Trans and nonbinary friends are welcome.