Summer Programs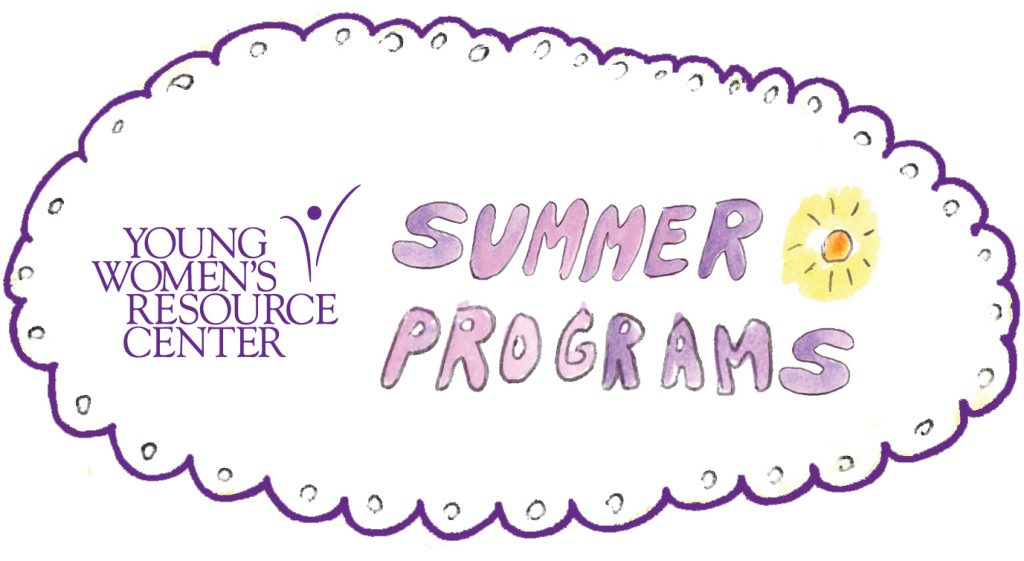 All YWRC Summer Programs are free and include necessary supplies.  /  Todos los programas de verano  de YWRC son gratuitos e incluyen los suministros necesarios.
_______________________________________________________________________
Moving On To Middle School / Empezando la Secundaria
Participants going into 6th grade  /  Muchachas empezando el 6to grado
June 28 – July 2  OR July 19 – 23  /  28 Junio – 2 Julio O 19 – 23 Julio
This program is a great way to help prepare participants for middle school and includes topics like empowerment, resiliency, middle school fears and body positivity.  /  Este programa es una buena manera de preparar las participantes para la secundaria e incluye temas como: empoderamiento, resiliencia, temores de ir la secundaria y positividad de cuerop.
Sisters of Summer: 7th and 8th Grades  /  Hermanas de
Verano: 7-8 Grado
Participants going into 7th and 8th grades  for the 2021 – 2022 school year.  
June 21 – 25  OR July 12 – 16  /  21 – 25 Junio O 12 – 16 Julio
Participants join in a safe, inclusive environment for activities and discussions focusing on empowerment, sisterhood, feminism and body positivity.  /  Las participantes se juntan en un espacio inclusivo y seguro para actividades y conversaciones enfocadas en: empoderaniento, positividad de cuerpo, feminismo y hermandad.
Sisters of Summer: High School  /  Hermanas de Verano: Escuela Secundaria
Participants going into  9th – 12th grades  /  Muchachas empezando el grado 9-12 
June 14 – 18  /  14 – 18 Junio
Topics include feminism, advocacy, self-expression, healthy relationships, reproductive justice and self-care.  / Temas incluyen: empoderaniento, Hermandad, Positividad de cuerpo, Feminismo.
____________________________________________________________________________
Questions? Contact Jessica via email.  / Preguntas? Contacta a Jessica por correo electrónico. 
To Register  / Para Registrarse:
Complete and submit the online registration form found below. We will be in contact with you shortly after we receive your registration.  /  Complete y envíe el formulario de registro en línea que se encuentra a continuación. Nos pondremos en contacto con usted poco después de recibir su registro.
Related Programs
The Young Women's Resource Center holds weekly after school groups for young women in the Des Moines area in 5th through 12th grades. These groups explore a variety of topics such as body image, self-esteem, reproductive health and healthy relationships. They include hands-on activities, field trips, guest speakers and community service projects. (Groups are currently held online and meet in a virtual space. Project-specific activity kits are provided for participants.)

Feminists United Now is a youth-led group working together to educate and advocate with the community on social justice issues we are passionate about.

Mariposa, meaning "butterfly," is a weekly after school group designed exclusively for Latina young women in middle and high schools throughout Des Moines.