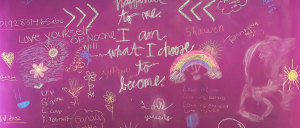 Donate
The Young Women's Resource Center is recognized for our work to help young women become strong, self-confident and successful. By financially contributing to the Young Women's Resource Center, you can give young women in your community a better life and help us respond to the ever-changing needs of the 2,000 girls we serve through our programs. We are deeply invested in the future of young women everywhere. If you invest as well, your generosity is rewarded by making a community in which young women are safe, strong and confident.
We are proud of our current supporters who help our mission come to life.
Donate Now
What Your Donation Can Provide
80% of unmarried teen mothers end up on welfare, and close to 25% of teen mothers have a second child within two years of the first birth.