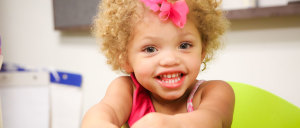 Get Involved
It all starts with you.
The Young Women's Resource Center relies on the generous support of individuals and community groups to ensure that every girl has the life of possibilities that she deserves.  By volunteering your time, by promoting the YWRC's mission and the work we do, or by supporting us financially – you ensure that the YWRC can continue to embrace and inspire young women to become strong, self-confident and successful.
There are many opportunities to get involved – browse the options below for more information:
Volunteer
Learn about various volunteer opportunities and apply to be a volunteer. For more information or to get involved, please contact our volunteer coordinator, Susana, via email or phone at 515.244.4901.
Give a Gift
Visit our donate page to give a gift or to learn about donating in-kind items such as diapers and personal care items.
Subscribe to our monthly e-newsletter to stay up-to-date with all the YWRC happenings including programs, events, special announcements and more.
Join Our Team
Review our Job Opportunities page for current openings and internships.