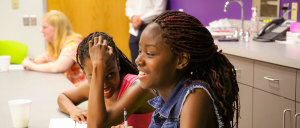 Resources for Girls
There are great resources for young women all over the internet. Below are a few where girls can learn and safely find answers to important questions without risk of embarrassment. These resources focus on the topics of healthy relationships and reproductive health.
Sex, etc.
Sex education for teens, by teens.
gURL
Online community and content site for teenage girls.
Stop Bullying
Provides information to prevent and stop bullying.
Futures without Violence
Preventing and ending violence against women and children in the world.
Center for Young Women's Health
Health information for teen girls about the world.
Didja Know
Sex education for teens.
Stay Teen
Enjoying your teenage years by staying informed.