Counseling
The Young Women's Resource Center provides access to Mental Health Counselors for one-on-one or group sessions to participants. Sessions may also include their partner and/or family in sessions. Counseling sessions are a place to experience supportive and safe spaces to discuss any issues participants are dealing with in their lives or any topic they choose. These free, voluntary and confidential services give participants a safe place to talk about whatever they are going through, to be listened to and be accepted for who they are.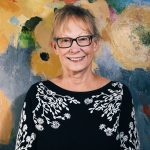 Marcia Bradley is our Art Therapist and specializes in creative counseling techniques. She provides voluntary and confidential counseling services for our girls and young women in schools and at the YWRC. Pronouns: She/Her/Hers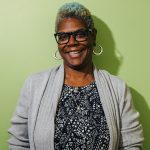 Ayo Davis-Yeboah is our Counseling and Program Support Specialist. She provides individual and group counseling at the YWRC, schools and community organizations. Ayo also supports both the Empowerment and Young Moms Programs by facilitating groups as needed. Pronouns: They/Them/Theirs
Click here for a Counseling Services Flier
Topics covered
depression
anxiety
self-esteem
anger management
empowerment
school-related issues
eating disorders
substance abuse
trauma issues
healthy relationships/family relationships
child-parent therapy
postpartum therapy
Activities
art therapy
journaling
goal-setting
parental support
support system involvement
Age group
Any persons age 10 – 24 who have been socialized and/or identify as female. Trans and nonbinary friends are welcome.
Time & day
All art therapy and counseling sessions are arranged by appointment, typically Monday-Thursday, 8 a.m. – 5 p.m. Virtual sessions are offered.
Registration
To schedule an art therapy appointment with Marcia, please email her or call (515) 244-4901.
To schedule a counseling appointment with Ayo, please email her or call (515) 244-4901.
Related Programs
Lotus is a program that explores creative expressions like painting, movement, music and more to build self-esteem, healthy relationships and resiliency.