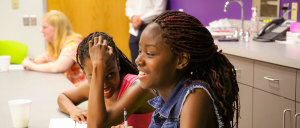 PCWA Basket Auction
Polk County Women Attorneys' Basket Auction

Thursday, October 29, 2020
3 – 6 p.m. Meal Pick Up  /  The River Center  /  340 SW 3rd Street, Des Moines, IA 50309
7 p.m. Virtual Program  /  Link will be sent to all who register.
View the PCWA Basket Auction Program here
Join us online via Zoom at 7 p.m. at this link: http://bit.ly/PCWA2020.
On Thursday, October 29, the Polk County Women Attorneys (PCWA) will host the 19th Annual Basket Auction event; a charity fundraiser to benefit the Young Women's Resource Center (YWRC).
In addition to a delicious dinner and virtual program, guests can participate in a silent auction of one-of-a-kind products and services. Popular basket themes from previous years include coffee/wine lovers, cooking, girls' night/spa, weekend getaways, sports, babies, pets, brides, bookworms, etc. The baskets are filled with high-­value items, including tickets, electronics, designer bags, season passes, jewelry, art, memorabilia and fine dining.
While many auction attendees are local female attorneys and judges, the auction is open to the public. Professionals in other fields also look forward to attending the auction each year, as it's a great opportunity to share your business with a variety of new customers while supporting a good cause.
Co-chairs:
Ashley Charnetski
Andrea Rastelli
DINNER INFORMATION
Tickets and sponsorships include a delicious dinner provided by our friends at The River Center. Individual tickets are $40 per person, or you may purchase dinner for two for $70.
Dinner includes:
Salad: Bib and Arugula Lettuce with Candied Walnuts, Shaved Apple, and Manchego Cheese served with Apple Cider Vinaigrette.
Soup: Herbed Potato Corn Chowder
Entrée: Pasta Arrabiata with LaQuercia Panchetta and Fresh Parmesan Cheese
Dessert: Assorted Mini Seasonal Desserts

SPONSOR AND TICKET INFORMATION
TICKET SALES HAVE NOW ENDED.
Individual tickets will be sold online through Tuesday, October 27. Individual tickets are $40 per person, or $70 for two guests. Firm and corporate sponsorships are available through Friday, October 23. For details regarding tickets and sponsorship, please click on 'Tickets and Sponsorships' tab of this page*.
(*If you are experiencing difficulty purchasing tickets or a sponsorship online, it may be due to a pop-up blocker on your computer. Please email Erin at the YWRC to arrange payment.)

We sincerely thank you for your time and consideration of this wonderful event.
View photos from the 2019 event on our Facebook page.