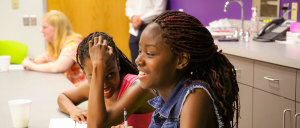 PCWA Basket Auction
Polk County Women Attorneys' Basket Auction

Join us for the 18th Annual PCWA Basket Auction!
Thursday, October 3, 2019
5 p.m. Doors Open / Silent Auction begins
6:30 p.m. Live Auction begins
The River Center
340 SW 3rd Street
Des Moines, IA  50309
On Thursday, October 3, the Polk County Women Attorneys (PCWA) will host the 18th Annual Basket Auction event. Hosted by the PCWA, this fundraiser benefits the Young Women's Resource Center and helps to share the YWRC's rich story. The evening includes a silent auction, cocktail hour, hor d'oeuvres, brief program and live auction.
PCWA is a professional networking organization of female attorneys in Polk County, Iowa. What began as a mentoring group for new attorneys has evolved into a lifelong association of attorneys who are now actively engaged in a community at-large.