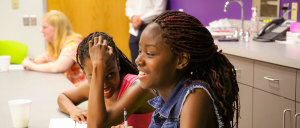 Celebrity Servers

What is Celebrity Servers Night?
Celebrity Servers Night is a way for our community to join together in support of local girls and young women. Local celebrities host guests for a delicious three course meal, often in costume and with table themes! Servers are in a competition to see who can raise the most funds and who can have the most donors participating, so make sure to invite your friends and make donations to help boost your Server's chances to win!

Why should you participate?
Local girls and young women need YOU on their side. They need access to the critical care items and services the YWRC provides. With your help, they can have steady access to personal care items like shampoo, body wash, menstrual products, diapers, formula, and food.
They can also access resources with the YWRC to overcome trauma, build coping skills, increase self-esteem, develop healthy relationships, learn about healthy pregnancies and childbirth, practice positive parenting skills, and bolster their self-worth. Participants need to know their community believes in them and sees their value. They could have a chance to live a life of possibilities. Through participating in this event and making a donation, you will be supporting all of this and more.
Special thanks to Presenting Sponsor, for the 14th year in a row:

Questions? Contact Erin, Senior Director of Communications, via email.