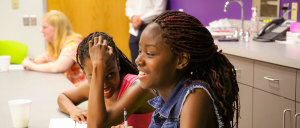 Celebrity Servers

THANK YOU to everyone who joined us for the 12th Annual Celebrity Servers Night on Monday, October 4, 2021! With your support, $51,351 was raised for local girls and young women.
Photos from the event are up on our Facebook album. Feel free to tag and save for your own use.
Save the date for next year: Monday, October 3, 2022!
______________________________________________________________________________
2021 Event Information:

Seating Options (Each Server/Server Team has selected which seating they will participate in):
5 – 6:30 p.m. meal pick-up at Django
5:30 p.m. in-person Centro
6 p.m. in-person at Malo
8 p.m. in-person at Centro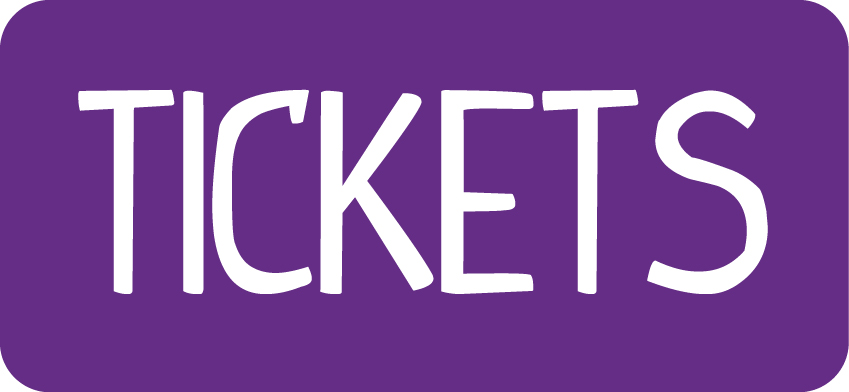 What is Celebrity Servers Night?
Celebrity Servers Night is a way for our community to join together in support of local girls and young women. Local celebrities host guests for a delicious three course meal, often in costume and with table themes! Servers are in a competition to see who can raise the most funds and who can have the most donors participating, so make sure to invite your friends and make donations to help boost your Server's chances to win!
Presenting Sponsor: Orchestrate Hospitality
2021 Co-Chairs: Lisa LaValle and Dylan Lampe
2021 Celebrity Servers:
Aliou Keita
Amanda Kimber and Andrew Fay
Ann Flood and Allen Miller
Beth Coonan, Erica Axiotis, Lauren Burt, and Liz Garvey
Bunny Bruning and Josh Dreyer
Carolyn Jenison
Christina Moffatt and Keshia Meissner
Conor Boffeli
Cyd Koehn, Cherry Madole, and Susan Madorsky
David Dahlquist and Michael Lavalle
Katie Patterson and Christine Lauridsen
Kyrie Wong, Cathy Besh, and Kirk Besh
Laura Palmer
Liz Lidgett and Sara Hopkins
Mary O'Keefe
Maura McCarthy and Angie Knoblauch
Sharla Fraker-Zubulake and Dana Amelung
Susan Knapp and Anna Zuidema
Tim Hickman and Frank Vaia
Ticket Information:
When purchasing your ticket(s), you will be able to select a specific Server to support (via the ticket in their name). Take note of which restaurant and seating time the Server has selected by reading the ticket description – you will participate in the seating that corresponds to your Server. You will also be able to make an additional donation that goes towards your Server's fundraising total and to support local girls, and purchase raffle tickets to win a cash prize.
Event tickets are listed in alphabetical order, according to the Server's first name. Donations made in addition to tickets are tax deductible. Tickets include a three course meal from a special prix fixe menu (guests will get to select each of their courses from this menu).
Not sure which Server to support? We can choose for you! To be assigned a Server by the YWRC staff, select the "Open Ticket" option. Staff will be in contact with you about your seating and Server information. If you have a seating/restaurant preference, please write that on the "special requests" line in Step 2 of your ticket purchase.
Why should you participate?
Local girls and young women need YOU on their side. They need access to the critical care items and services the YWRC provides. In addition to their typical needs, participants are now also facing the challenges that come with COVID-19. They need steady access to items like shampoo, body wash, menstrual products, diapers, formula and food. They need resources to overcome trauma, build coping skills, increase self-esteem, develop healthy relationships, learn about healthy pregnancies and childbirth, practice positive parenting skills, and bolster their self-worth. They need to know their community believes in them and sees their value. They need a chance to live a life of possibilities. Through participating in this event and making a donation, you will be supporting all of this and more.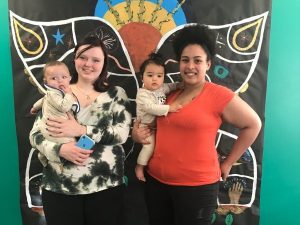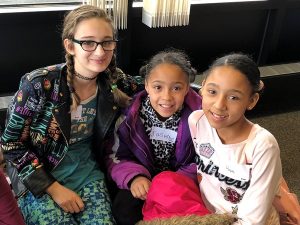 Is this event in person or online? How does COVID-19 affect this event?
The YWRC's first priority will always be to support the safety and well-being of our participants, staff, volunteers, and community. At this time, we are moving forward with providing both in-person and curbside pick-up options.
Servers will be hosting in-person seatings at Centro and Malo, or have chosen curbside pick-up for their guests from Django (see ticket descriptions). The ticket(s) you choose dictate which restaurant and method you will participate in. We strongly encourage those who are not vaccinated against COVID-19 to select a ticket with the curbside pick-up option from Django. Those who choose to attend in person should plan to wear a mask/face covering upon arrival and anytime they are not seated at their table.
Precautions: In consideration of COVID-19 and its variants, we are implementing the following precautions:
The wellbeing of our participants, community, volunteers, and staff is of the utmost importance. We appreciate your cooperation with these precautions so we may have a safe event. If you have questions, suggestions, or concerns, please email Erin.
We strongly encourage folks who have not had the vaccine to choose the Django curbside pick-up option.
All guests will be asked to wear masks/face covering upon arrival and any time they are not seated.
YWRC staff will be checking-in folks outside of the restaurants to eliminate congestion in the entryways. Doing so should allow guests to be able to enter the restaurants and go directly to their section/seat.
We will not be using indoor waiting areas between the two Centro seatings (as guests leave from the first and come for the second). We've also scaled back the amount of in-person seatings to help avoid this guest overlap and overall number of guests in one space.
Restaurants will continue their heightened sanitizing practices before/after each seating.
Restaurants with in-person seatings (Centro and Malo) will be closed to the public during the event, which helps limit the number of folks present.
Hand sanitizer will be available to guests throughout the restaurants.
Communications will be sent to all guests before the event with reminders about mask expectations and precautions.
YWRC staff will help remind everyone present to keep masks on when outside of their section/being seated.
View photos from previous years in our 2019 Facebook album and 2020 Facebook album.  
Questions? Contact Erin, Communications Director, via email.