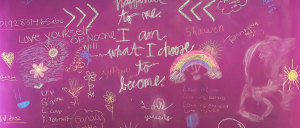 YWRC Gala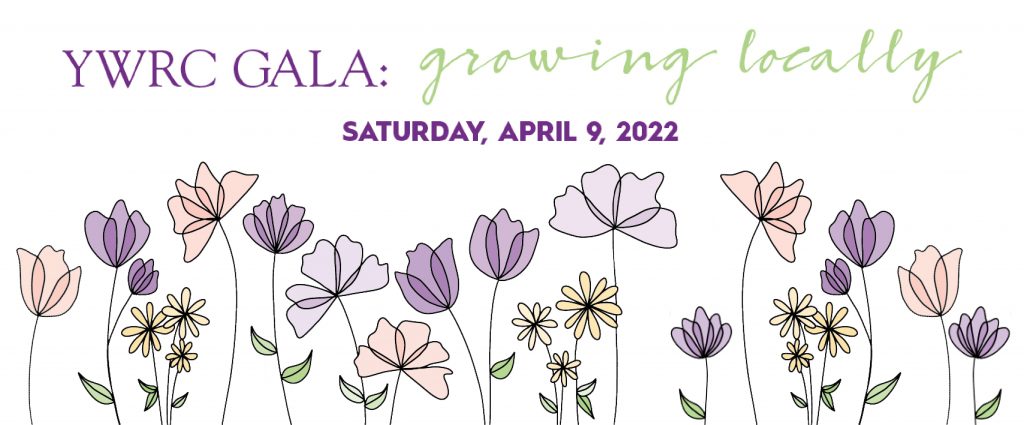 Thank you to all who supported YWRC Gala: Growing Locally! Because of you, $138,000 was raised to support local girls and young women to grown in strength, self-confidence, and resiliency. 451 guests joined us for the event in person. Stay tuned for a save the date for 2023. 
[Ticket sales have ended for this event. Those without tickets are still able to participate in the silent auction and make donations online.]
View the YWRC Gala: Growing Locally Program 
YWRC Gala Event Overview:
The YWRC Gala: Growing Locally celebration begins with a reception, wine pull, raffle, and silent auction, followed by a delicious three course dinner. The evening's program includes an update on all things YWRC and honors inspiring local community members, as well as YWRC clients, with special awards. A live auction concludes the event.
Saturday, April 9, 2022 / 6 p.m.
at The Ron Pearson Center
5820 Westown Pkwy.,
West Des Moines, IA 50266
Co-chairs: Jann Freed and Claudia Schabel
Emcee: Jackie Schmillen
Funds raised will provide local girls and young women access to the critical
supplies and resources they need to be strong, self-confident, and resilient.
Interested in becoming a sponsor for YWRC Gala: Growing Locally? Email Brooke for more information.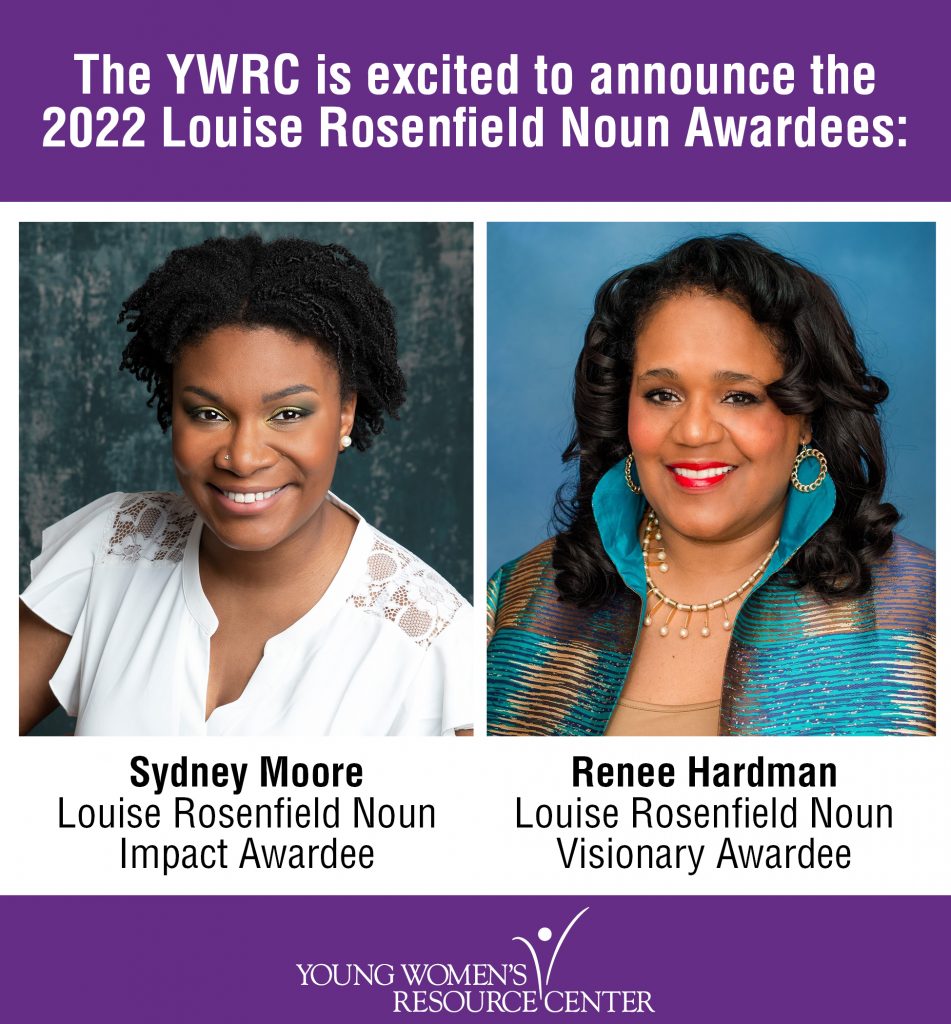 During YWRC Gala: Growing Locally, we will acknowledge and celebrate Sydney Moore and Renee Hardman with the 2022 Louise Rosenfield Noun Impact Award and 2022 Louise Rosenfield Noun Visionary Award.
The Louise Rosenfield Noun Impact Award honors a Greater Des Moines community member for the significant impact they have made toward the empowerment of girls and young women through direct service, programming and/or mentorship. This person identifies areas of inequity and seeks collaboration to build solutions ensuring rights, opportunities and choice for marginalized populations. They strive towards gender equity, inspire others to join them in their cause, and have a direct positive impact for the community we serve.
The Louise Rosenfield Noun Visionary Award honors advocates, activists, innovators and philanthropists whose contributions and/or body of work have made substantial contributions toward empowering and uplifting the voices girls and young women. This work is exemplified by the nominee's passionate belief in the purpose of empowerment, imagination toward what the result of their work will look like, strong sense of values guiding the work, ability to inspire others and activism toward achieving it.
Click here to learn more about these awards and awardees.
We will also celebrate two YWRC participants with the Woman of Worth (WOW) awards. The WOW award is presented to two YWRC clients who are positive role models for their peers, work to overcome challenges and exemplify the values of equity, resiliency, accessibility, community and advocacy. These awardees receive the award during the Gala program.
2022 YWRC GALA COMMITTEE:
Sonia Ashe
Amy Beck
Katrina Beery
Brooke Benschoter
Laurel Howell
Kat Mahr
Erin Reese
Maria Robinson
COVID PRECAUTIONS:
The YWRC is committed to the safety and well-being of our participants, community, volunteers, and staff. We ask that guests attending be vaccinated against COVID-19 and to wear a mask/face covering upon arrival and throughout the event anytime they are not seated at their table. We appreciate your cooperation with these precautions so we may have a safe event and support the wellbeing of our community.
*We define 'girls and young women' as any persons who have been socialized and/or identify as female. Nonbinary and gender fluid friends are welcome.