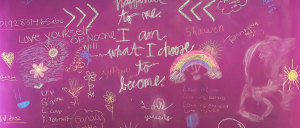 YWRC Gala

SPECIAL ANNOUNCEMENT:
After careful consideration regarding COVID-19/Corona Virus, the YWRC has decided to reschedule our YWRC Gala from Saturday, April 18th to Saturday, June 27th. The YWRC's first priority will always be to support the safety and well-being of our participants, staff, volunteers and community. We are committed to contributing to our community positively and are confident this decision will help us do so.
We understand this affects the schedules of those who have already purchased tickets, and sincerely hope you will be able to join us on June 27th. If you are not able to attend this new date, please consider shifting your ticket purchase to a straight donation or donating your ticket so another community member can attend. Or if you prefer, we can issue you a refund. Please contact Erin via email if you would like to change your ticket status.
We will continue to monitor developments from the IDPH, CDC and WHO to inform our daily decisions. For more information about our response to COVID-19/Corona Virus and a list of resources, visit ywrc.org/covid-19. We thank you for your patience and understanding in this uncertain time and look forward to celebrating with you in June!

EVENT DETAILS

SATURDAY, JUNE 27, 2020  |  5:30 PM
SATURDAY, APRIL 18, 2020  |  5:30 PM
at The Ron Pearson Center
5820 Westown Parkway
West Des Moines, IA  50266
The YWRC Gala is a fun, meaningful way to show support for girls and young women* throughout Greater Des Moines while spending time with your fellow community members. The evening begins with a silent auction and delicious dinner.
A brief program will begin at 7 p.m. to share highlights from the past year and honor the 2020 Louise Noun Visionary Woman community member and two Woman of Worth YWRC client awardees. A live auction of unique item and experience packages concludes the evening.

TICKET INFORMATION

$125 / individual
$65 / individual 35 years or under
$1,000 / table of ten guests

AWARDS 
During the program portion of the evening, the YWRC will acknowledge and celebrate community members with the Louise Noun Visionary Woman and Woman of Worth (WOW) awards:
 The YWRC is pleased to announce

Katie Patterson

 as the 2020 Louise Noun Visionary Woman awardee. This award is presented to a local leader who demonstrates the values of the YWRC and works to uplift community members. Patterson will deliver a speech and receive the award during the Gala program.
The WOW award is presented to two YWRC clients who are positive role models for their peers, work to overcome challenges and exemplify the values of equity, resiliency, accessibility, community and advocacy. These awardees receive the award during the Gala program.

AUCTION BIDDING
All silent auction bidding will be conducted via smartphone or other mobile device through BidPal. Upon registration and ticket purchase, a link will be sent to your smartphone to enable early bidding. Bidding the night of the event will also be conducted through that link. At the end of the night, you will be able to view the items you won and checkout via your smartphone. Volunteers at a BidPal help station will be available to provide assistance throughout the event and will have a smart device guests may choose to use. Please note, you must be 21 years of age or older to participate in the auction bidding.
New to BidPal or need a refresher? Watch this quick video to see how it works.
2020 YWRC Gala Co-Chairs:
Kari and Keith Karpinske
2020 YWRC Gala Committee:
Virginia Barrette
Katrina Beery
Amy Beck
Brooke Benschoter
Laurel Howell
Erin Johnson
Kat Mahr
Terie Tishim
Megan West
Event Contact (YWRC Staff): Erin Moran
Auction Contact (YWRC Staff): Sonia Ashe 
Sponsor Contact (YWRC Staff): Kari Zimmerman
This event is open to all ages, but is generally considered to be an adult-focused event. Cocktail/business/semi-formal attire is typical.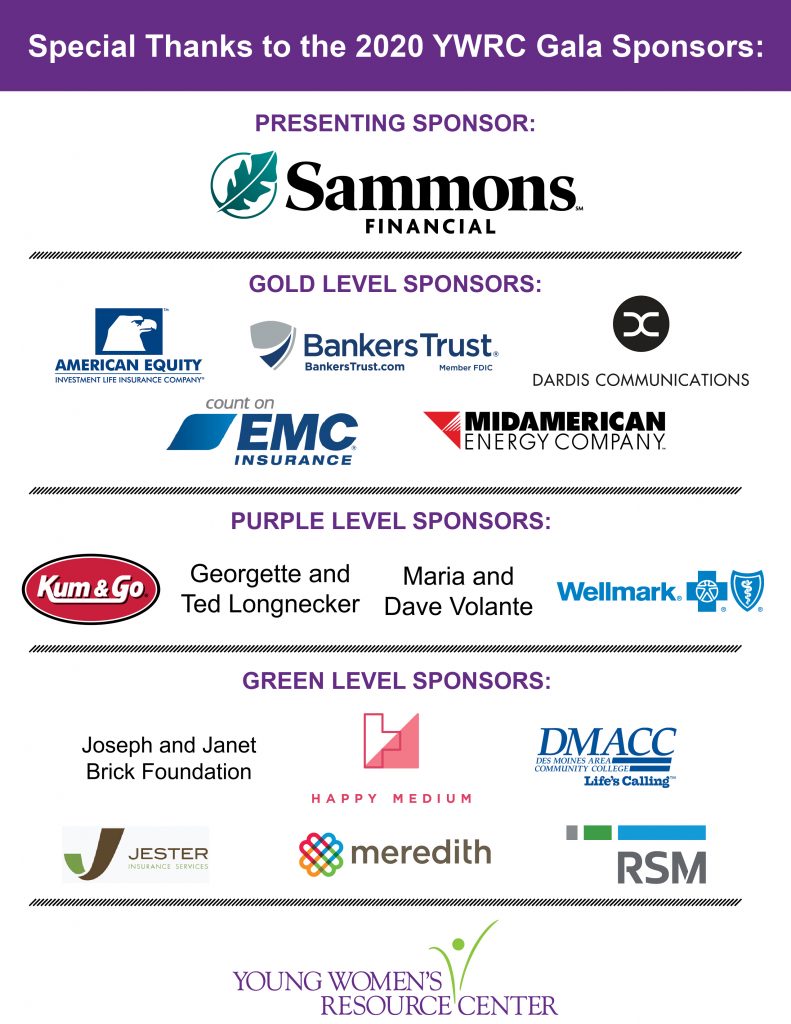 ---
*We define 'girls and young women' as any persons who have been socialized and/or identify as female.
______________________________________________________________________________
---
THANK YOU to everyone who joined us at the 20th Annual YWRC Gala on Saturday, April 13, 2019! With the help of sponsors, volunteers and guests, we raised $133,000 to support our critical work with local girls and young women.
View photos from the event here.
View Nae Nae's WOW Awardee video here.