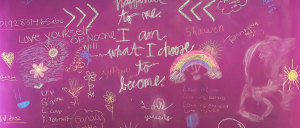 YWRC Gala
 SAVE THE DATE: 21st Annual YWRC Gala will be held on Saturday, April 18, 2020.
THANK YOU to everyone who joined us at the 20th Annual YWRC Gala on Saturday, April 13, 2019! With the help of sponsors, volunteers and guests, we raised $133,000 to support our critical work with local girls and young women.
View photos from the event here.
View Nae Nae's WOW Awardee video here.
View Natalie's WOW Awardee video here.
______________________________________________________________________

Join us for our 20th Annual YWRC Gala on SATURDAY, APRIL 13, 2019!
The YWRC Gala is a fun, meaningful way to show support for girls and young women throughout Greater Des Moines while spending time with your fellow community members.  The evening begins with a silent auction, wine pull and a delicious dinner.
A brief program will begin at 7 p.m., sharing highlights from the past year and the honoring of the 2019 Louise Noun Visionary Woman, Deidre DeJear, and two Woman of Worth client awardees. A live auction of unique item and experience packages concludes the evening.
This event is open to all ages, but is generally considered to be an adult-focused event. Cocktail/business/semi-formal attire is typical.


2019 LOUISE NOUN VISIONARY WOMAN:   DEIDRE DEJEAR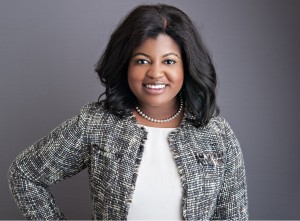 CO-CHAIRS:
Maria Volante
Georgette Longnecker
SCHEDULE  OF EVENTS
5:30 p.m. – Reception, Dinner Stations and Silent Auction
7:00 p.m. – Program, followed by the Live Auction
TICKET INFORMATION
Purchase tickets online or by calling the YWRC at 515.244.4901.
$125 individual
$65 under 35 years of age
$1000 table of ten
AWARDS 
During the program portion of the evening, the YWRC will acknowledge and celebrate community members with the 2019 Louise Noun Visionary Woman and Woman of Worth (WOW) awards:
The Louise Noun Visionary Woman Award is presented to a local leader who demonstrates the values of the YWRC and works to uplift community members. The awardee delivers a speech and receives their award during the Gala program.
The WOW award is presented to two YWRC clients who are positive role models for their peers, work to overcome challenges and exemplify the values of acceptance, compassion, commitment and knowledge. These awardees are presented with the awards during the Gala program.
BIDPAL MOBILE BIDDING
All silent auction bidding will be done with BidPal, a mobile bidding app and/or site. This allows guests to bid on silent auction items from anywhere during the event (including guests who can't physically be present) using their mobile device. It also enables guests to receive "outbid" alerts when they no longer have the highest bid on an item, provides a countdown clock to the end of the auction and offers the option to avoid lines with express checkout. Learn more about BidPal and how it's used here.
 2019 YWRC GALA COMMITTEE
Virginia Barrette
Katrina Beery
Amy Beck
Marilynn Cedarstrom
Jess Crawford
Rhonda Elming
Laurel Howell
Erin Johnson
Jenna Thompson
Megan West
Event Contact (YWRC Staff): Erin Moran
Auction Contact (YWRC Staff): Sonia Ashe 
Sponsor Contact (YWRC Staff): Kristin Griffith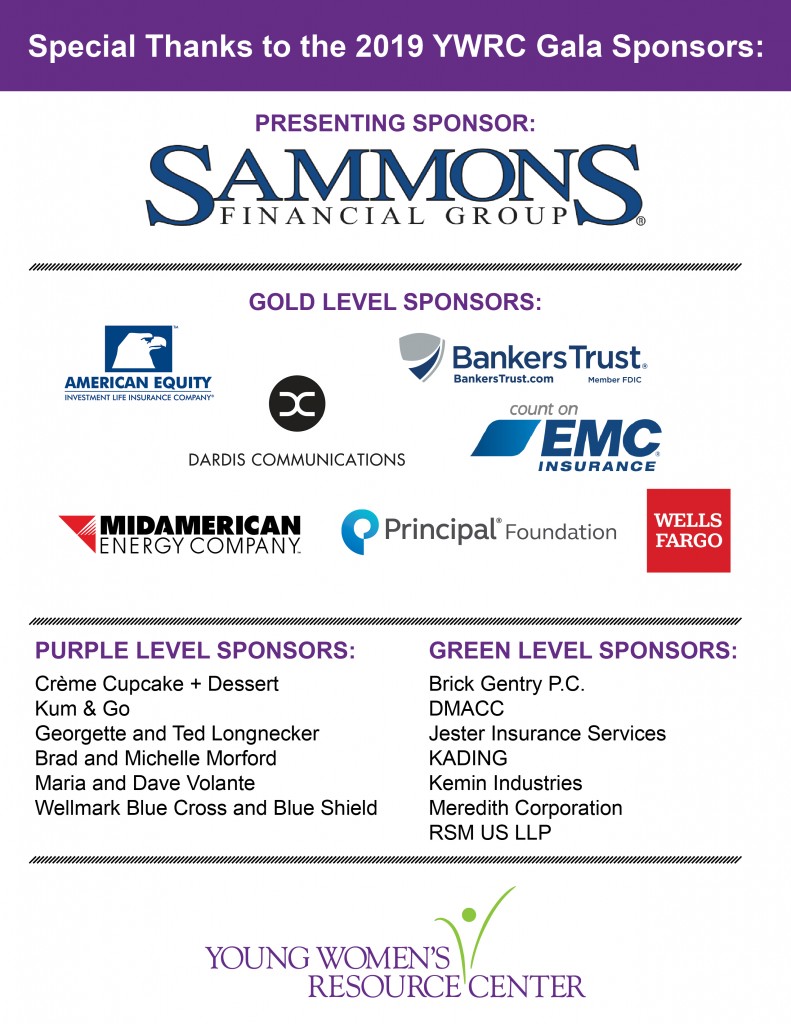 (This event was formerly known as 'Sit On It!)
________________________________________________________________________

2018 YWRC Gala Details:
Co-Chairs: Maria Volante and Georgette Longnecker
600 guests joined us to celebrate the 19th annual YWRC Gala* on Saturday, April 14, 2018 at The Ron Pearson Center, helping us raise more than $145,000 to support the 1500 girls and young women we serve each year. 
View photos from the 2018 YWRC Gala here.