Empowerment Workshop – 2021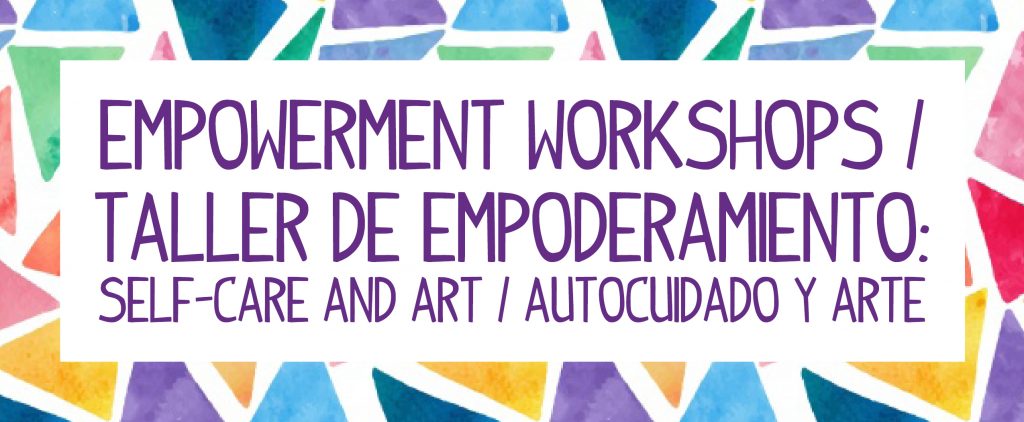 REGISTRATION FOR THE EMPOWERMENT WORKSHOPS HAS  ENDED. 
Questions about registration or the workshops? Email Jessica here.
10 – 21 year old girls and young women* in Des Moines and surrounding areas are invited to join us for two days of FREE virtual Empowerment Workshops!
TUESDAY, MARCH 16TH: SELF-CARE
Introduction and Welcome: 10:30 – 11:00 a.m.
Participants will choose two of the following workshops:
Yoga, Self-Care, Period Party!
WEDNESDAY, MARCH 17TH: ART
Introduction and Welcome: 10:30 – 11:00 am
Participants will choose two of the following workshops:
Zine Making, Poetry, Art Workshop!
Space is LIMITED! Register by March 2nd via the form below or call 515.244.4901 to receive a printed copy by mail. A YWRC facilitator will send you a link(s) to join us on Zoom after you sign up. Any supplies needed will be provided before the workshops.
(Some workshops will be divided by age group.)
*We define 'girls and young women' as any persons who have been socialized and/or identify as female; non-binary and gender fluid folks are welcome.
Downloadable PDF of the Empowerment Workshop Flier
Related Programs
The Young Women's Resource Center holds weekly after school groups for young women in the Des Moines area in 5th through 12th grades. These groups explore a variety of topics such as body image, self-esteem, reproductive health and healthy relationships. They include hands-on activities, field trips, guest speakers and community service projects. (Groups are currently held online and meet in a virtual space. Project-specific activity kits are provided for participants.)

Black Girl Magic is a group for black girls to discover and celebrate their culture and roots. This group explores the ways in which their Blackness shapes life experiences.

Mariposa, meaning "butterfly," is a weekly after school group designed exclusively for Latina young women in middle and high schools throughout Des Moines.