Empowerment Workshop – 2022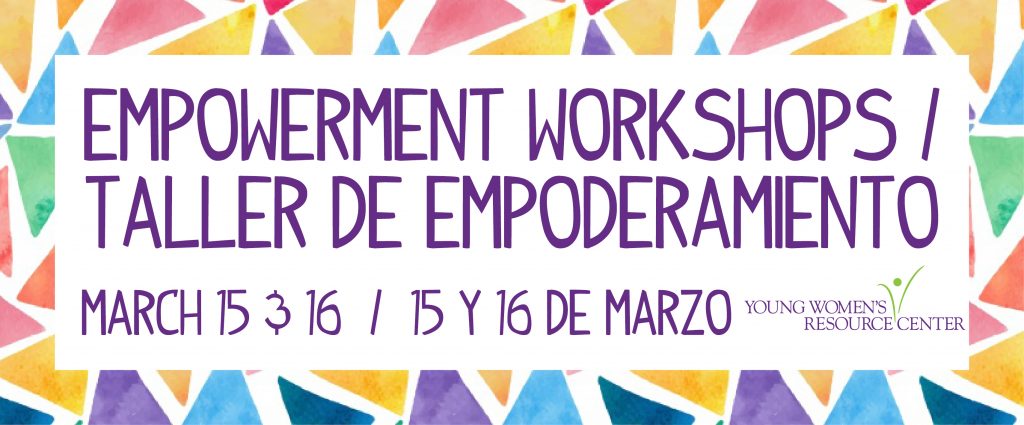 Space is LIMITED! Register by March 9th via the form below or contact Irma at 515.244.4901 or email to receive a printed copy.
5th – High School students*  in Des Moines and surrounding areas are invited to join us for  FREE virtual Empowerment Workshops! Lunch is included and transportation is offered to those within 7 miles of the YWRC.
TUESDAY, MARCH 15TH: 5th – 7th Grades
WEDNESDAY, MARCH 16TH: 8th – High Schoolers
Questions about registration or the workshops? Email Irma here.
COVID Guidelines:
The YWRC is committed to the safety and well-being of our participants, community, volunteers, and staff. We appreciate your cooperation with these guidelines so we may have a safe event and support the wellbeing of our community.
Masks or face shields covering the mouth and nose must be worn by all participants during Empowerment Workshop. The only exception is when participants are actively eating lunch, at which point they can remove the mask/face shield and will be spaced from others.
Participants will be part of a group of ten and rotate through workshops together to ensure safe distancing.
Workshop spaces will be cleaned and sanitized between groups.
If the participant is exhibiting symptoms of a cold, flu, or COVID, please do not attend and contact us to let us know you will not be attending. If a participant attends and is exhibiting symptoms of a cold, flu, or COVID, they will be sent home.
*Persons who have been socialized and/or identify as female; non-binary and gender fluid folks are welcome.
Downloadable Empowerment Workshop Flier, Info, Registration – English 
Downloadable Empowerment Workshop Flier, Info, Registration – Spanish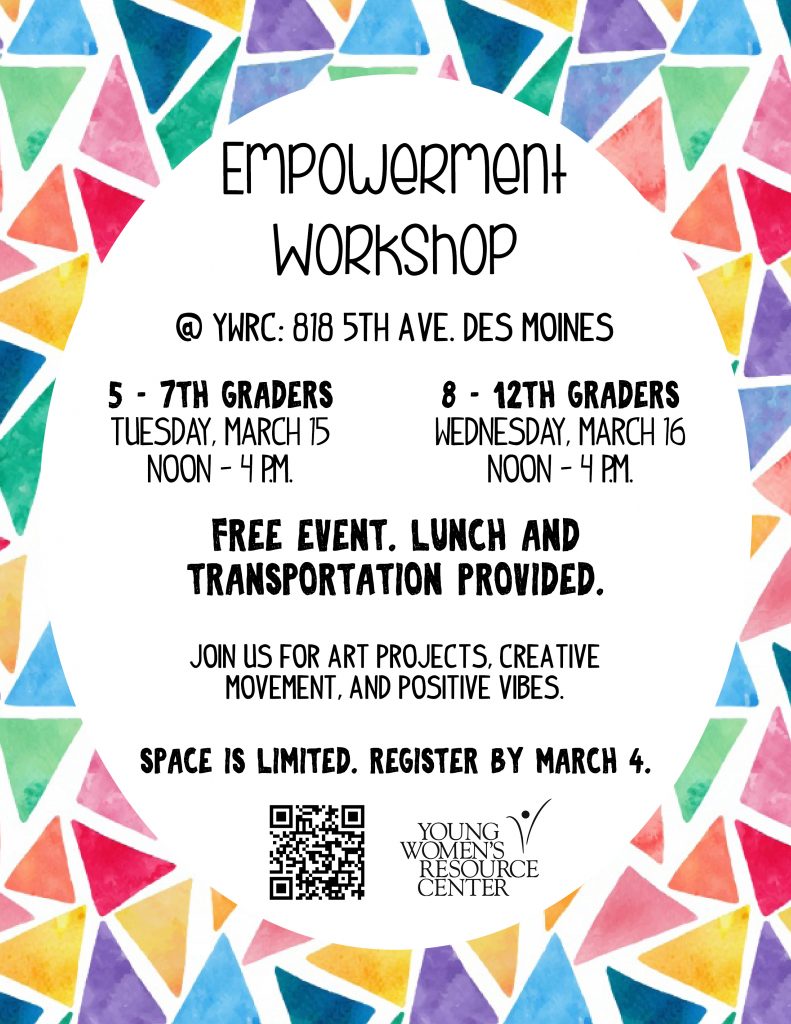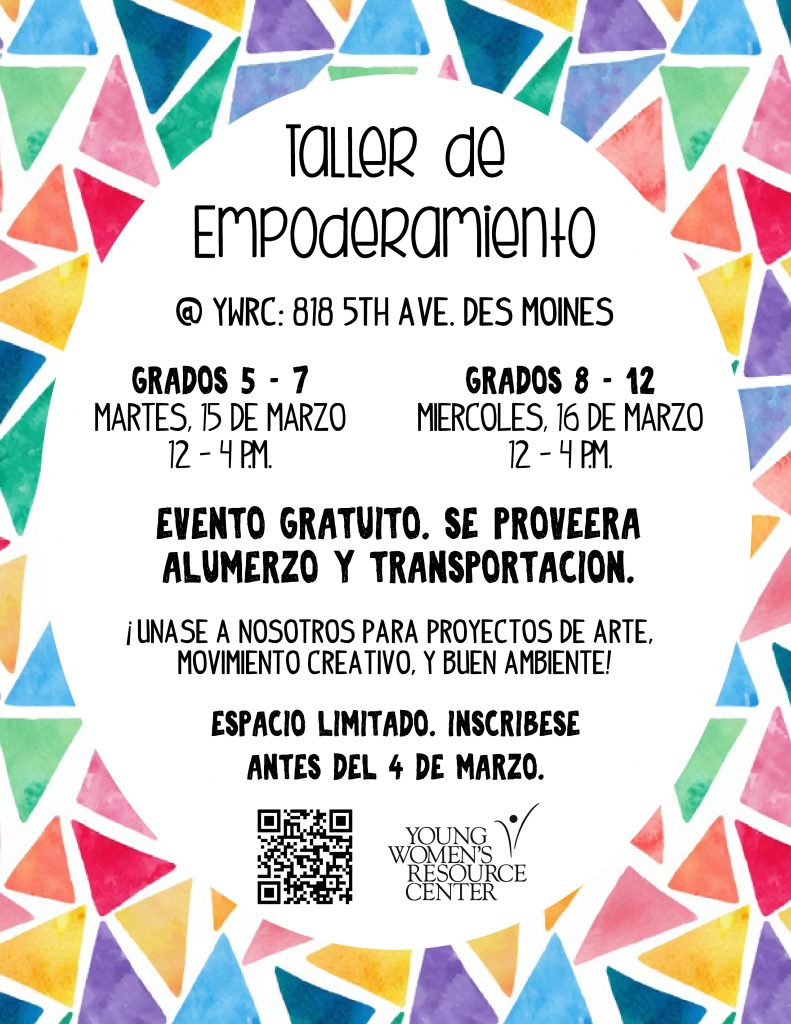 Related Programs
The Young Women's Resource Center holds weekly after school groups for young women in the Des Moines area in 5th through 12th grades. These groups explore a variety of topics such as body image, self-esteem, reproductive health and healthy relationships. They include hands-on activities, field trips, guest speakers and community service projects. (Groups are currently held online and meet in a virtual space. Project-specific activity kits are provided for participants.)

Black Girl Magic is a group for black girls to discover and celebrate their culture and roots. This group explores the ways in which their Blackness shapes life experiences.

Mariposa, meaning "butterfly," is a weekly after school group designed exclusively for Latina young women in middle and high schools throughout Des Moines.