YM Summer Grad Party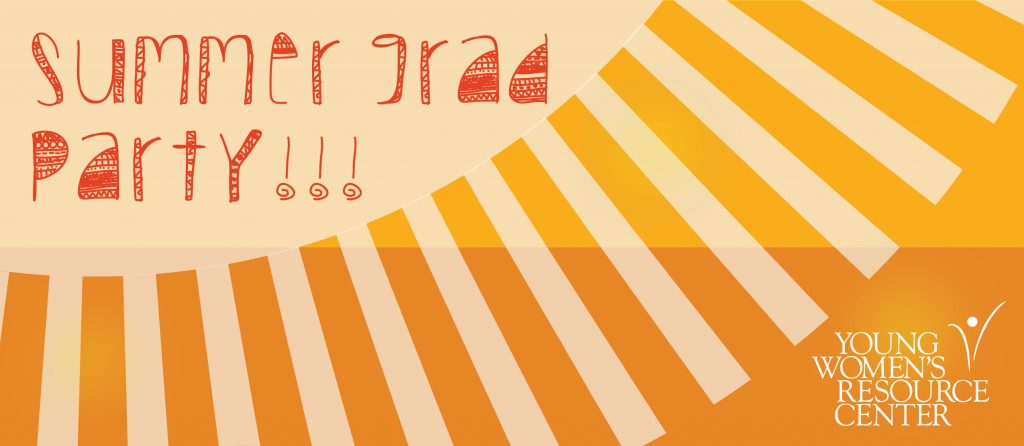 Join us in celebration of the participants graduating from the YWRC Young Moms program!
MONDAY, JUNE 27th, 5:30 – 7:30 PM
at Pete Crivaro Park main shelter and splashpad (1105 E Railrod Ave. Des Moines)
The park has a wading pool/splash pad and playground. Please dress according to the  weather and bring swim wear or a change of clothes for your child/children if you would like to play in the water!
• Pizza, fruit, cake, and drinks will be provided.
• Transportation is available to clients who live within 7 mile radius of the YWRC.
• We will have sunscreen and swim diapers available for those who need them.
Download the Summer Grad Party Flier Here
To register to attend this event, complete the form below and click submit:
Related Programs
The term doula comes from ancient Greek which means, "a woman who serves". Today Birth Doulas provide practical, emotional, physical, spiritual and informational support. Birth doulas stand by their clients during pregnancy, birth and postpartum. Doulas aim to empower clients to have the birth they want, as well as have autonomy over their birth and body.

Held at the Young Women's Resource Center, the Pregnancy and Birth Support Group provides comprehensive pregnancy, labor, birth and postpartum education for young women and their partners.

The weekly Young Mom's Program provides education and support to parenting young women in the community. Peer-to-peer support, education and a full meal and childcare are provided for the evening Young Mom's groups at the Young Women's Resource Center.