Lotus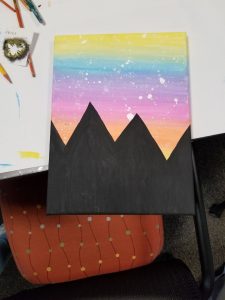 Lotus is a program that explores creative expressions like painting, music and more to build self-esteem, healthy relationships and resiliency. Lotus is designed for girls and young women who have experienced trauma such as physical/sexual abuse, harassment, dating violence or who have been impacted by domestic violence.
The Lotus program offers individual and/or group experiences designed to minimize the negative impact of abuse on participants' bodies, minds and futures. The goal of this group is to guide clients to gain insight to their thoughts, feelings and behaviors while building resiliency, self-esteem, coping skills and healthy relationships.
For more information, contact Marcia at 515.244.4901 or via email.
Topics Covered
resiliency
coping skills
self-esteem
empowerment
trauma-related issues
healthy relationships
Activities
exploring creative expression methods such as:

sketching, drawing, painting
mixed media
journaling

goal-setting
coping skills
___________________________________________________________________
Registration
Related Programs
Mental Health Counselors provide one-on-one, couples and/or family counseling to young women in schools and at the Young Women's Resource Center. Counseling services are offered for all young women within the ages of 10-21.