Summer Programs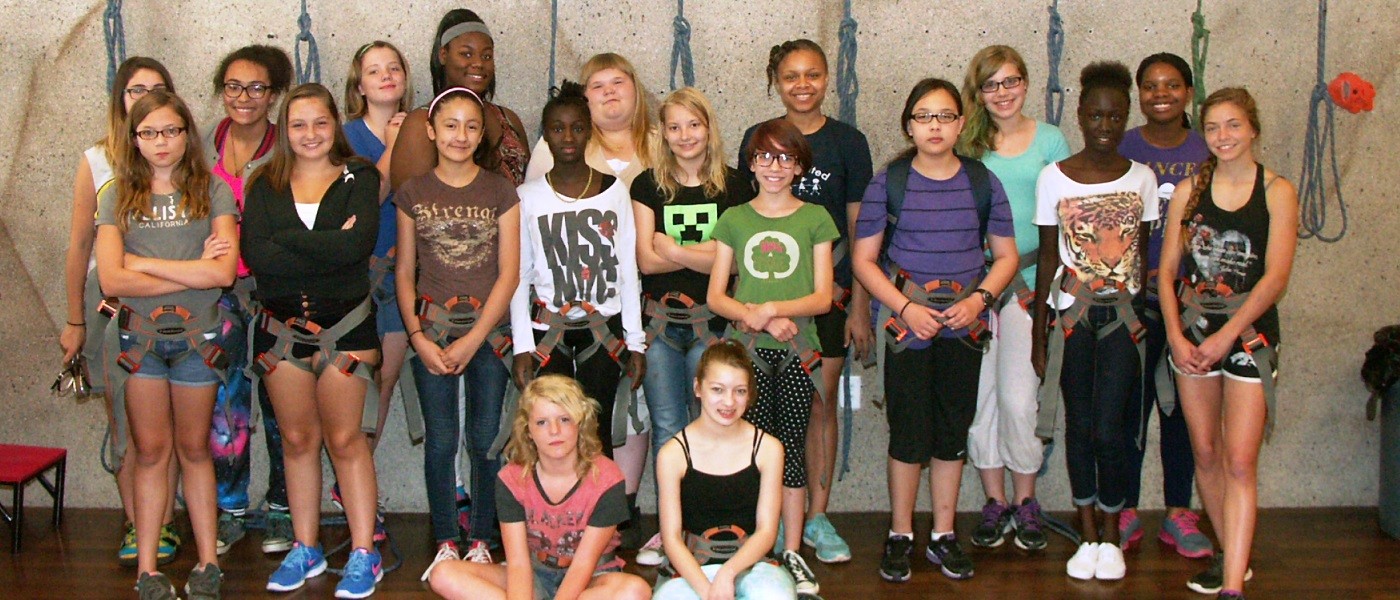 During summer programs, girls can come spend time with others in a supportive environment, have fun and learn more about what it means to be a healthy young woman. These programs are created for girls going into 6th grade through high school in or around the Des Moines area. Each week includes a variety of educational lessons, field trips, games and crafts to help them gain confidence in who they are. Portions of the week will include guest speakers, tours, Climb Iowa on Fridays and other special activities. Programs run 10 a.m. to 2 p.m. each day of group.
Flier for 6th/7th/8th Graders –  English Version   –   Spanish Version 
Flier for High Schoolers –  English Version  –  Spanish Version
Moving On To Middle School
Who: Girls going into 6th grade
When: June 10th – June 14th  -or-
July 15th – July 19th
Learn about: Empowerment, Middle School Fears + More!
Sisters of Summer
Who: Girls going into 7th and 8th grade
When: June 17th – June 21st  -or-
July 22nd – July 26th
Who: Girls going into 9th through 12th grade
When: June 24th – June 28th
Learn about: Empowerment, Relationship Building, Resiliency
All Summer Programs are free and include field trips, hands on activities, and speakers. Lunch and transportation are provided.
Space is limited. To register, please call 515.244.4901 and talk with an Empowerment team member.
Related Programs
The Young Women's Resource Center holds weekly after school groups for young women in the Des Moines area in 5th through 12th grades. These groups explore a variety of topics such as body image, self-esteem, reproductive health and healthy relationships. They include hands-on activities, field trips, guest speakers and community service projects.

Feminists United Now is a youth-led group working together to educate and advocate with the community on social justice issues we are passionate about.

Mariposa, meaning "butterfly," is a weekly after school group designed exclusively for Latina young women in middle and high schools throughout Des Moines.