Volunteer Spotlight: Ariane Sundean
This month we're delighted to highlight a supporter who has been involved as a volunteer with the YWRC for more than four years, Ariane Sundean!
Currently, Ariane is the Vice President of the new Ambassadors committee.  Ariane first became involved with the YWRC after planning a fundraising event benefiting the YWRC.
"I'm the president of a local women's beer group and giving back to the community is one of our chapter's priorities. We plan annual volunteer and fundraising events to benefit local nonprofits, and one year we chose YWRC. We held a tasting event with a raffle, and all proceeds benefitted YWRC. A few months later, we spent an afternoon sorting and organizing donations at the center."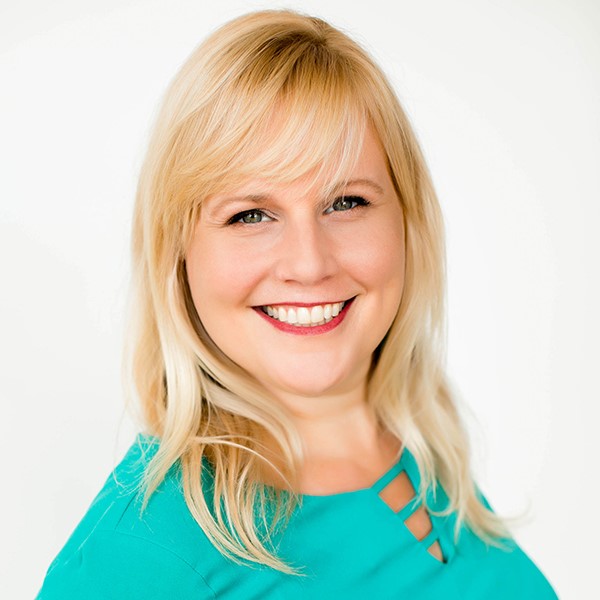 Since then, Ariane has been involved with the YWRC in multiple ways.
"I joined the Young Empowerment Partnership (YEP) about 4 years ago, and worked on the committee that transitioned the group to the newly launched Ambassadors. I am currently serving as the Vice President of the Ambassadors committee. My involvement with these groups has included planning and supporting fundraising events, offering my design services for event collateral and the new Ambassadors branding, babysitting in the nursery, helping babies and toddlers create holiday gifts for their moms, making and donating food for various center groups, and more."
Ariane's leadership and expertise have been instrumental in forming the Ambassadors. Her involvement is inspired by her desire to make an impact for others. "Becoming an Ambassador is the quickest and easiest way to support the YWRC. You can determine your own level of commitment, and know that your support directly empowers youth in our community."
Her engagement with the YWRC is also driven by her passion to empower girls and young women. "Supporting girls and women has always been important to me. I know that anything I do to support the YWRC ultimately supports this mission."
Along with the work she does with the YWRC, Ariane also gives her time to several other organizations in the community including: Heart of Des Moines Nonprofit Coalition, Barley's Angels – Greater Des Moines, BNI, and ASPIRE.
Ariane's work ethic and commitment are inspired in part by her most influential role models growing up. "My parents have always been my role models. Through their example they instilled in me a strong work ethic and encouraged me to view life with creative curiosity."
The advice she shares with today's youth is inspired by the creative curiosity her parents encouraged. "Life is so much bigger than you can ever imagine. Dream big and surround yourself with people that lift you up."
In her free time, Ariane enjoys all Des Moines has to offer including live music and festivals, the bike trails and parks, the craft beer scene, an engaged and connected business community, and volunteering with an incredible philanthropic spirit.
Three things you may not know about Ariane include:
She is a vegetarian (8 years!).
She grew up in Minneapolis.
She owns a graphic design business.
Thank you, Ariane for everything you do to support the YWRC and empower our participants to be strong, self-confident, and resilient!