Board Spotlight: Teri Button
We are pleased to recognize Teri Button in our Board Member Spotlight feature. Teri has been an active member of the Young Women's Resource Center's Board of Directors for six years and currently serves as President. She was first involved with the YWRC through 'Maddie's Circle', an organization that helped to create and implement a financial literacy program for the YWRC's young moms. Shortly after that project ended, a board position became available and Teri began her time as a board member.
The YWRC is a natural fit for Teri, as she has always had a passion for helping girls and young women combat social pressures, negative stereotypes and self-esteem issues.
"Ever since I became familiar with the work of the YWRC, I have been impressed with the commitment of the staff and the effectiveness of the programs. Non-profit organizations do such important work to help the disadvantaged in our community to have a better future.  It is in all of our best interest to ensure that work can continue.  It can only continue if we support them through financial giving and volunteering our time. We all need to determine which organizations we are most passionate about and then do what we can to support them."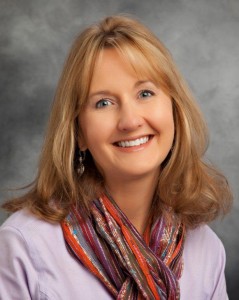 Teri's commitment to the YWRC doesn't end at the close of board meetings. She is a constant advocate for our organization. From her proud displays of YWRC swag in her office for all to see to her genuine ease with which she passionately shares our story, Teri is a YWRC ambassador through and through.
Sonia Ashe, Fund Development Coordinator says it well:
"She shows up. Whether it's a fundraising meeting or a special event, she's always willing to go above and beyond and lend a hand whenever needed."
Like most of us, 'the people' and stories of strength are Teri's favorite parts about her work with the YWRC.
"My favorite part is interacting with the wonderful team at the Center, and especially hearing the heartwarming stories of girls and young women who, with the help of the YWRC, have overcome significant adversity to become happy, confident and productive adults."
When asked what advice she would give to young women, Teri stresses the importance of a strong mentor.
"Every young lady needs a friend and a mentor, someone she can go to with any question, no matter how embarrassing it might seem. A person who has her best interest at heart and can challenge her, not just tell her what she wants to hear to make her feel better. A person who will help her be the best person she can be."
One of the reasons Teri herself is a positive role model for our girls and young women is how she handles disappointment. Instead of 'giving up' or feeling defeated, she finds her resolve and looks to what she can do to affect positive change.
"During the most recent presidential election, I was shocked at the references to women, and specifically references to the objectification of women. It reinforced my personal commitment to make sure that as girls grow up, they are armed with the knowledge, confidence and support they need to persevere in any situation."
We are grateful for Teri's dedication to uplifting girls and young women in our community. It is her resolve that serves the YWRC clients, staff and board well. We look forward to her continued leadership through the New Year.
Thank you, Teri!