Staff Spotlight: Cindy Tello
If you've visited the YWRC recently, you've likely seen a new friendly face at our front desk. We were excited to welcome Cindy to our team in March as the Office and Volunteer Coordinator. In this role, Cindy is responsible for receptions duties, office management, client transportation and volunteer coordination. She also helps organize donations we receive that help us to be able to provide our participants with critical resources such as personal care items, diapers and baby clothing.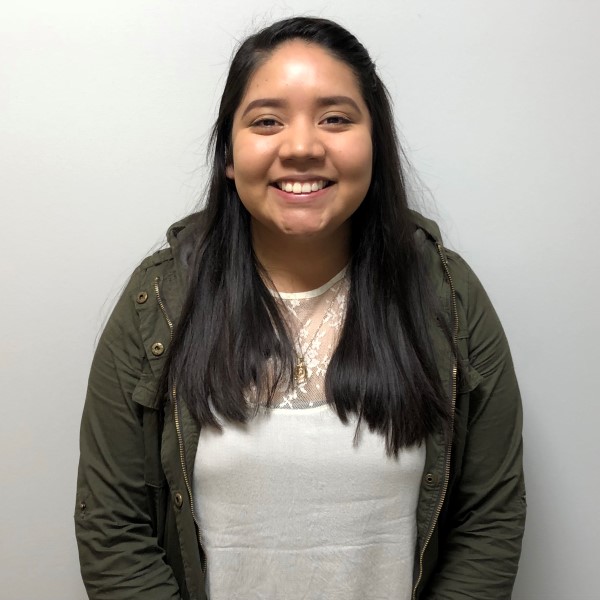 The more Cindy learned about the YWRC, the more she realized it would be a good fit.
"In middle/high school I saw the vans for the YWRC either at my school or around town and always wondered about it. It wasn't until I started working with other community based orgs that I knew more. Then, it was when I teamed up with Sarah Myren to facilitate the Mariposa program that I started to learn more and was in complete awe – I never knew all the programs the YWRC facilitates or services they provide. Aside from that, the duties in the position really stood out, especially the volunteering piece. I am really excited to learn more about the volunteer piece and getting to know the van drivers!
The most challenging part of the job as I see it now is organizing the van list and coordinating the volunteers. There are so many pieces of these tasks that I need to be mindful of but I am positive that, with time, I will be able to create a routine that will work efficiently."
Before joining us at the YWRC, Cindy empowered community members through groups in college and as a member of the Des Moines Public School staff.
"I spent some time working with DMPS as a BFL (Bilingual Family Liaison). Working with the Spanish speaking families really gave me a sense of fulfillment on the fact that I was able to help them become independent and confident individual/families within the school system – something that really resonated with me because my family had similar struggles while my siblings and I were in grade school. Not to mention my awesome co-workers there. They showed me what real and genuine passion is when it comes to helping the community and all of its diverse members.
I also had time during college at ISU where I participated in M.A.Y.A.S. (Mexican American Young Achievers Society) which focused on celebrating and empowering the Latinx community and culture. Then I participated in Project D.R.E.A.M.S. where we worked with high school and middle school minority students to peek their interest in higher education while giving them resources and real life experiences of what college life is like."
Cindy's commitment to uplifting others stems from her role models.
"My role models growing up were my older siblings. Since I am the baby of the family, I ALWAYS asked them for help with school work. Now, having experienced struggles of my own and understanding what my family had to do to reach where we are now, my ultimate role models are my parents. They are the strongest and bravest people I know."
Reflecting back on her time as a teen, Cindy's advice to girls and young women today is:
"You don't have to decide, now, on what you want to do for the future. As long as you're working towards bettering yourself, you are on the right track! Everything else will fall in to place as long as you take care of yourself and embrace the changes."
In her free time, Cindy enjoys gardening or caring for her plants and spending lots of time with her two puppies. Once the pups are taken care of, she finds time to play soccer, be with family, and cook.
Three facts you may not know about Cindy:
Her favorite drink is lemonade
She doesn't know how to use a dishwasher
Her favorite flowers are Peonies
 We are so glad to have Cindy as part of our team and look forward to learning more about her as our time together grows. Welcome, Cindy!