Client Spotlight: Cassie
"The entire staff at the YWRC is so proud of Cassie and all of her accomplishments. She has shown that success is truly achieved when you persevere  in the face of obstacles. She is an amazing mother, peer and woman," said Ashley, YWRC Childbirth and Perinatal Specialist.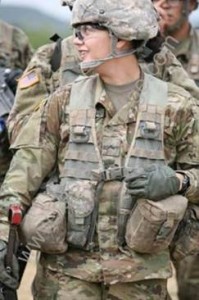 Cassie first came to the Young Women's Resource Center for child birth classes in 2009, as a 15 year old sophomore in high school. Her son Kylar was born premature, weeks before his due date, which caused several health issues.
"Kylar is the light of my life, but he has been a challenge. He suffered from seizures and had to have multiple brain surgeries in order to continue living. I've not only had to be a mother, but an advocate for him. I had to learn not only what he liked, but also what he needed, and to do everything I could to learn about him, his disease and how to live through it all."
Despite the challenges Kylar faces, he can always been seen with a smile on his face. Cassie has gone above and beyond to provide the specialized medical attention Kylar requires in a safe and nurturing home.
"Cassie is a wonderful advocate for Kylar. She provides the proper education and support he needs. Cassie is a beautiful mother and role model to all young moms," says Ashley.
"I've had to learn how to handle stress. Everything can be falling onto the floor and you have to learn how to keep juggling. I think I am a better parent since I had so much support everywhere."
In 2015 Cassie realized she needed a career that would support her and her son comfortably. With that goal in mind, Cassie took a leap of faith and joined the Army National Guard. In August of 2016 Cassie graduated from advanced individual training.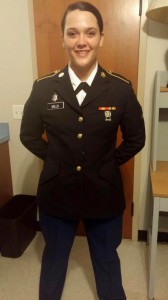 "I joined the Army National Guard because I always felt like there was a higher calling for me and I wanted to do something more for my life, and for Kylar. I wanted an adventure. My benefits include free college, monthly pay for drill weekends, cheap healthcare that is the best in the Nation for Ky and me and a skill I learned and get to use in my civilian life. I'm currently a PFC and a 68W combat medic. The Guard paid me in training to get my EMT certification, so I am nationally registered. My unit is a ground ambulance support unit. I'll be driving the ambulances and working in the back. In a deployment setting, I would transport casualties off of the battlefield and back to safety."
As for now, Cassie is determining which path she'll take next.
"I'm trying to decide if I want to pursue finance in school, which is what I currently do with Wells Fargo, or if I want to go into the medical field. I've also thought about working for Camp Dodge full time. I'm in the process of saving money to buy a house within the next few months too."
Cassie looks to her mom as a role model, especially because she too was a single parent for most of her childhood. She also admires Eleanor Roosevelt, "That woman was tough as nails".
"I truly believe anybody can succeed in life if they continue to think positively and go after what they want. I think the best advice I can share for young moms is the same advice I was given once: 'Don't give up. You are always a mom first, definitely; but that's not all you are. Don't ever lose sight of the simple fact that you still get to have your own dreams. You still get to fight for whatever you want to do and you CAN do it. Finish school, figure out what you want to do and go after it. Nobody can take away your accomplishments so get as many of those suckers as you can.'"