Summer Club Share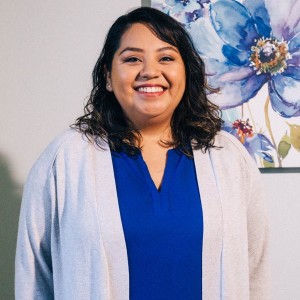 Irma, Empowerment Specialist, shares what it's been like to participate in two of our Summer Program Clubs: Mind + Movement and Mariposa. This spring, the YWRC Empowerment Team moved quickly to adapt our traditional Summer Programs into interest-based virtual clubs so participants could continue to learn, connect and build community.
With several weeks of Summer Clubs completed, Irma has some insight to share with us:
MIND + MOVEMENT CLUBS:
"The focus of the Mind + Movement Clubs is to dedicate 1.5 hours every week to talk and explore ways to improve our personal wellness and to try different types of movements. We have tried meditation, morning and night stretches, yoga, and next week we will try Zumba!
I have challenged our participants to two 30-day challenges:
A 30-Day Water Drinking Challenge: Try to drink 6 – 8 glasses of water everyday
A 30-Day Sleeping Challenge: Try to sleep 8 – 12 hours a night
The goal is to give extra attention and care to our bodies with hydration and the correct amount of sleep it needs. We hit an 'Ah-ha!' moment when we realized that a barrier we have between wanting to do things in our best interest in the morning (such as bike rides, walk, exercise, yoga, meditation) can be based on other people's opinions:
I just know my folks are going to tease me for being up so early since I am not a morning person.
I want to do it with my sibling but I know they won't want to do it with me.
This lead to the discussion of having ownership of what they want to do with their own time that will then have a positive impact on their own bodies. We make sure to "check-in" with our bodies and share any changes we have noticed every week. Below are some of our participants' reflections:
I didn't fully drink all 8 glasses of water but I would get close!
I noticed I wouldn't get headaches on the days that I would drink more water.
I was able to wake up early and finally go on that bike ride that I've always wanted to do. I even gave myself extra time to moisturize!
I forgot about the sleep challenge but I should try to get more than 4 hours of sleep. It's going to be weird."
We are all interested to see what they think of Zumba next week! Our hope is that by trying a variety of mindfulness and movement activities, participants will have at least one they enjoy and can use in the future for stress release, building coping skills and relating positively to their body.
MARIPOSA CLUB:
Irma is also leading the Mariposa Summer Club.
"Mariposa Club is a safe space for those who identify and have lived experience as Latina/Latinx, to engage in games and activities centered on peer connection and exploring identity.
Here's a brief overview of our plans:
Day 1: Identity Poem
Day 2: Cesar Chavez short film
Day 3: Powerful Piñatas (Assemble)
Day 4: Powerful Piñatas (Decorate)
We watched Viva la Causa, the story of Cesar Chavez and A Great Movement for Social Justice. They enjoyed the 40 minute clips. They have only heard of Cesar Chavez for being an activists, but knew little of his work. When asked if they saw any similarities/differences to today's Black Lives Matter movement or the fight for fair worker conditions with Covid-19, it was an immediate "YES!" from all of them. It was cool to hear:
I'm trying to read more about the things happening.
WHY ARE WE NOT LEARNING ABOUT LATINX/ BLACK HISTORY IN SCHOOL!??!?
I really liked it. It was eye opening.
Next, we will be creating and decorating Powerful Piñatas.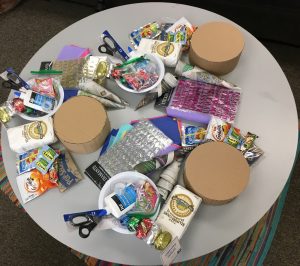 These piñatas are not your average piñatas. What's the difference? These piñatas hold powerful messages and feelings. We will embrace the artesian way of making hand-made piñatas using the supplies you see in the photo above. (Supplies were delivered to participants as kits at the beginning of the club.)
Once our Powerful Piñatas have had a week to dry, we will decorate them and create a custom message participants can use to tell a story or voice their feelings. Then, they can display them or let off some steam and BREAK THEM! This activity was inspired by artist Diana Benavidez. You can view Diana's work here."
Stay tuned to our social media pages [Facebook, Twitter, Instagram] for photos of the completed piñatas!
Thank you to Irma for this peek into what it's like to participate in some of our brand new Summer Clubs. And, thank you to the entire Empowerment Team for their dedication to finding new ways to provide meaningful programs for our local youth. 
Summer Club FAQ:
Summer Club registration was open to participants ages 11 – 18 years old  who have been socialized and/or identify as female. Each club meets online for 90 minutes once a week. All clubs are FREE and supplies were provided to participants before they begin.
Clubs include: Art Club, Black Girl Magic Club, Feminist Book Club, Game Club, Mariposa Club, Middle School Book Club, Mind + Movement – High School, and Mind + Movement – Middle School.  
Learn about our programs here.