Special Announcement: New Executive Director Named
After an extensive hiring process, we are pleased to share with you that Kari Zimmerman, LMSW, LCCA will be joining the YWRC team as Executive Director on January 2, 2020!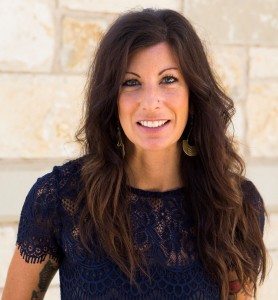 Kari joins our team with more than 12 years of non-profit experience, six years of which have been in leadership positions. Her expertise includes residential management and operations, trauma-informed care and responsiveness, crisis management, leadership, program creation and strategic development.
She is also experienced in budget oversight, fundraising and media relations. In addition to six years of individual and corporate donor relations work, Kari has also built a donor base from scratch, executed grant writing and secured funding for one of her previous positions.
The passion for empowering young females and utilizing trauma-responsive practices Kari demonstrates, along with her program, media relations, strategic development, fundraising and organizational management experience, make her a great fit for our organization. 
Prior to YWRC, she held leadership positions for five years at the SAFE Alliance in Austin, TX. Her most previous role being the Senior Director of CARES, providing leadership and oversight to a multi-faceted program focused on interventions for sex trafficking and/or exploitation. This was also in collaboration with the Office of the Governor to create and implement a new state wide response protocol for trafficking. Kari's experience includes work in sexual assault, domestic violence, trafficking/exploitation, child abuse, teen parenting and child welfare system programs.
Previous positions Kari held with the SAFE Alliance include Senior Director of Residential and CARE Services, Emergency Care Services Director, and Teen Parent and Early Childhood Program Director. Prior to working with SAFE, Kari served as Program Director at Legacy House in Austin, TX, Functional Family Therapist at Four Oaks in Cedar Rapids, IA, and Treatment Counselor/Case Worker at Tanager Place in Cedar Rapids, IA.
Through this eclectic background and intermittent international work in developing countries, she has cultivated a passion and desire in pursuing ongoing efforts to develop and create programs to meet community needs. Kari is a visionary who strives to grow strategic development to take programs to new levels while keeping focus on the individuals being served through a trauma-responsive lens.
Kari is a Licensed Master Social Worker. She received her M.A. from St. Ambrose University in Davenport, Iowa and her B.A. in Family/Youth Services from University of Northern Iowa. She is a Certified TBRI® practitioner and Certified Dare to Lead™ Facilitator.
We are excited to welcome Kari to our team and would love for you to join us for a chance to do the same. Stay tuned for more information regarding a community welcoming party.
Welcome to the team, Kari!
(Formerly known as Kari Hamilton)