Supporter Spotlight: Jann Freed
Jann Freed has been a steadfast supporter of the Young Women's Resource Center since the early 1990s. At that time, she was instrumental in leading the YWRC Board through a strategic planning process which included revising the mission and vision. Since then, Jann has volunteered through providing meals for our Young Moms, participating in fundraising efforts, donating items to our annual event auction, serving on the 40th Anniversary Event Series committee and as an annual donor for decades.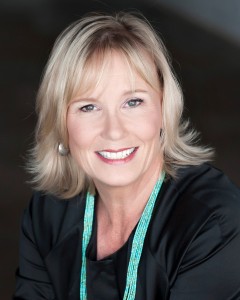 "This organization provides critical services to meet the needs specifically of young women that other organizations may not provide. If a young woman needs to leave an unhealthy home life, cannot drive, is financially dependent, and does not know where to turn, the YWRC is there to help her. That is worth supporting."
Jann is most passionate about the educational role the YWRC's Young Moms program plays with our young women.
"The YWRC helps them learn to be great moms by teaching them the skills needed to create healthy environments for themselves and their babies. Years ago, there was a high school program called 'It Takes Two'. Trained facilitators from the YWRC went into the high schools providing education to teenagers about pregnancy prevention. I was a strong believer and supporter of this program because the program included both men and women and addressed the reality of 'it takes two' to have a baby."
One of Jann's favorite memories of her time with the YWRC is when she led the charge to create the organization's first ever marketing video, on VHS nonetheless. Knowing that funds were limited, Jann worked to find a volunteer videographer and wrote/produced the video herself. She, along with former YWRC Director Margaret Jensen Connet, interviewed donors, clients and stakeholders to gather their stories. These interviews included Louise Noun sharing why she started the YWRC.
"My involvement has resulted in great friendships and connections. It is an opportunity to serve and learn about various groups often outside of one's usual social groups. We all benefit when the whole community is healthier and needs are met. Based on my experience, you do receive more from giving of time, talent and resources." 
In addition to her efforts with the YWRC, Jann has also served on the Chrysalis Foundation Board, the Planning and Zoning Commission for Des Moines and the Planned Parenthood Voters of Iowa Board, as well as having co-chaired the DMPCC Women Helping Women event twice, which is part of the United Way's Women's Leadership Connection.
Jann also taught business management and leadership at Central College as a professor for 30 years.
"Since I grew up in a small town in northern Iowa, my role models were primarily teachers. When I went to college, my role models were professors. So in retrospect, it is not a surprise I became a college professor.
One of my main mentors was Dr. Elmer Burack, professor emeritus from the University of Illinois-Chicago.  Even though Elmer died about five years ago at the age of 82, I continue to ask myself, 'What would Elmer advise me?'
As many people would say, my local mentors are Connie Wimer and Connie Isaacson. They continue to be actively involved in the community professionally and personally. They mentor others by sharing advice, wisdom, and ideas. I have learned a great deal from both of them among others."
Jann has been a positive role model not only to her students, but also to countless community members and partners. The following is the advice she would like to share with girls and young women today:
Plan your life and make decisions to enable yourself to be self-sufficient and independent.
If you want a partner, find a person who lifts you up; makes you a better person. If the person does not do this, you don't need them. You can be independent.
Seek out role models and mentors; ask questions and advice.
Gender does not matter professionally. If you want to be an astronaut, let Peggy Whitson be your guide.
In addition to her volunteer work, Jann spends her time creating and with her family. Here are three random facts about Jann:
 One of my passions is black and white photography – I have my own darkroom.
I have authored one leadership book and co-authored four other higher education books, but none of them will be made into movies.
I am the mother of three young professional sons so I have "my three sons."
As you can tell, Jann has been an integral part of the YWRC for several decades. We are grateful for her continued support, passion and leadership. Our girls and young women are fortunate to have such a positive role model. Thank you, Jann!