Staff Spotlight: Jewelz Smith
If you've been involved with our Young Moms program recently, chances are you know this month's Staff Spotlight, Jewelz Smith. Jewelz started at the YWRC four years ago in the Spring of 2017 as an intern and was hired in September of 2018 as the Young Moms Program Assistant.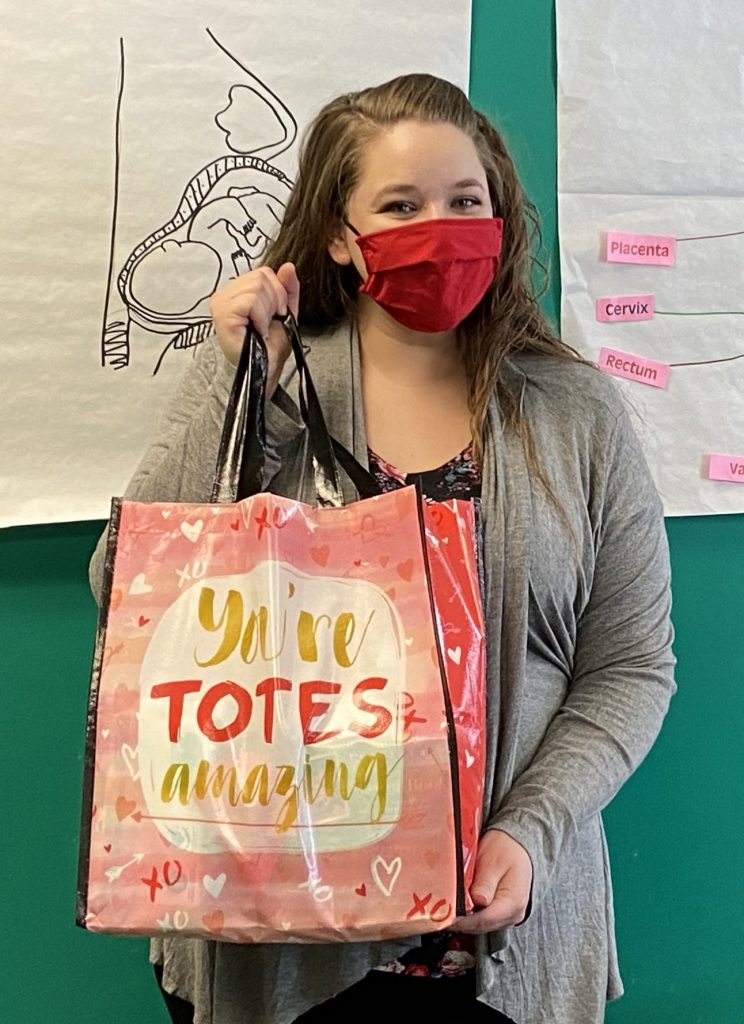 "After interning at the YWRC I knew I wanted to become a doula for Young Moms. I started the process to become a doula and became very passionate about teaching young moms about the birth process, lactation and parenting.
I'm currently a Young Moms Program Specialist and Doula Program Coordinator. I teach childbirth educations classes, work with clients for individual support, doula for young moms, mentor certifying doulas, run the Better Beginnings Doula Program, assist in running a local lactation support group and give clients hands on help for breast/chest feeding and pumping."
One of the things we most appreciate about Jewelz is her commitment to furthering her knowledge, especially when it is in response to identifying a gap in the services we provide.
"I have my bachelor's degree in psychology. I am a Certified Birth Doula, Certified Lactation Specialist and Childbirth Educator. After starting at the YWRC I knew I wanted to become a certified doula to give our clients the best. I also saw we had a gap in our program for evidence-based lactation education. I became a Certified Lactation Specialist so that our clients had someone to educate them more on breast/chest feeding. I'm currently working towards becoming an International Board-Certified Lactation Consultant so I can help our clients with everything lactation related."
Experiencing participant's high and lows is part of what motivates Jewelz to continue building our program and resources available. When asked what her favorite part of her role is, she had a hard time choosing as she "really loves it all".
"I love working for the YWRC for multiple reasons. If I had to pick one thing, I would say it would be watching my clients go from pregnancy to birth to parenting. I really enjoy meeting the clients where they are at, helping them grow into the parent they want to be, and reach their personal goals. They learn so much and overcome things they felt were impossible. I love watching them grow and fulfill their dreams.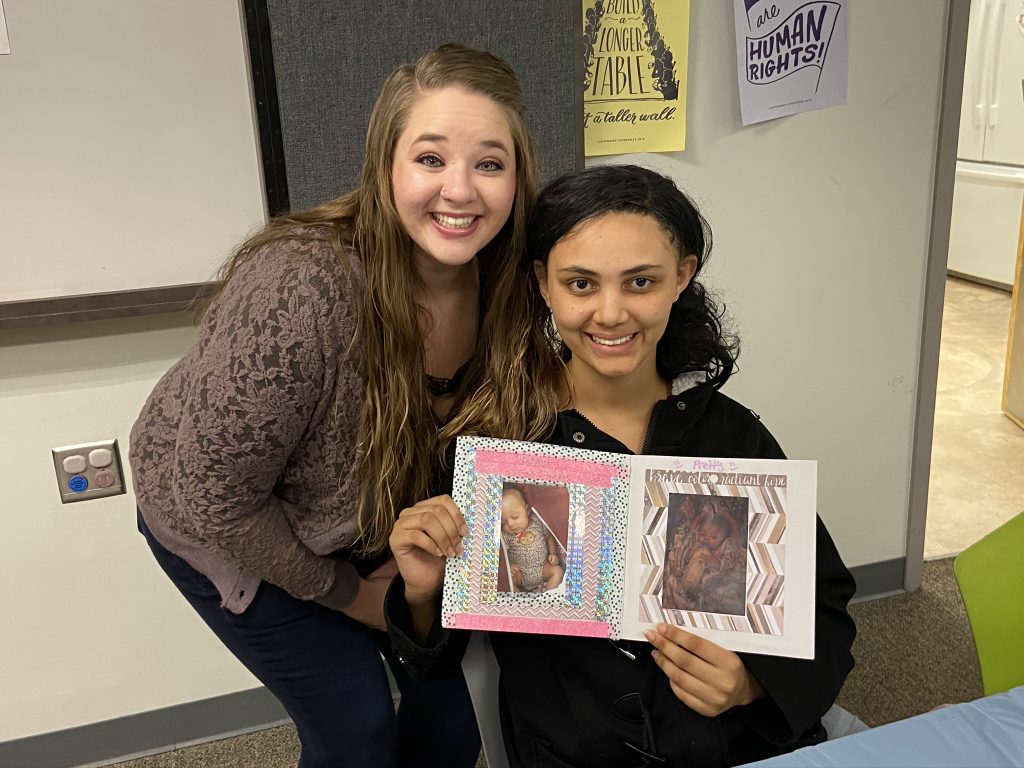 The YWRC has been a very positive place to work while I have been on my own parenting journey. I feel very supported by my coworkers as I raise my family. They are always kind to my son and never bat an eye when I'm pumping in a meeting."
As with most direct-service roles, there are also hardships, but Jewelz continues to see the positive of each situation.
"The hardest part of my job is seeing the hardships my clients have had to endure. It can also be a positive because I can see how strong and resilient they are. They never cease to amaze me with all the obstacles they overcome."
Advice Jewelz would like to share with others is a great reflection of the passion and dedication she has to helping participants reach their goals.
"You're stronger than you think. Life is tough, but so are you! Reach for the stars and surround yourself with people who believe in you."
One of the most influential role models for Jewelz has been her Grandma.
"Growing up my role model was my Grandma. She went to college and got her PHD when it wasn't something women typically did. That encouraged me that I could get higher education. My grandma is still one of my role models today."
When Jewelz has free time from work and pursuing educational goals, she enjoys spending time with her family and in nature. She also loves "being a mommy and playing with my son".
Three things you may not know about Jewelz:
She really enjoys drinking coffee of any kind.
She was an EMT and was going to be a paramedic or nurse before changing her career path.
She loves to teach swimming lessons to school age kids and younger.
Jewelz's commitment to empowering our participants and creating a safe, inclusive, non-judgmental space is evident to all of us at the YWRC. Her thoughtfulness, preparedness and ability to connect with participants is greatly appreciated. Thank you, Jewelz, for all of the energy and kindness you bring to the YWRC!