Kathy Parenza – Volunteer Coordinator
I am Kathy Parenza the Volunteer Coordinator at the Young Women's Resource Center.  I grew up on a farm in North Central Iowa with loving parents, four siblings and many relatives in the area.  As a young girl I enjoyed caring for my younger siblings, many dolls and pets.  I also was kind of a neat freak and always cleaning and organizing.  My mother chose to be a "stay at home mom", and I thought that was the greatest career in the world.
Growing up I faced many of the same challenges our girls at the YWRC are dealing with today.  Girls can be extremely unkind, jealous and hurtful to each other.  I can remember in my junior high years a group of girls picking out a different girl each week to bully.  I was not strong or brave enough to stand up to the group but would always befriend the one being bullied.  And of course I suffered the consequences too.
After graduating from high school I attended Ellsworth Community College with an interest in becoming a medical or legal assistant.  I still had strong feelings that being "a mom" was the best career.  I got married shortly after college and starting a family right away and discovered being a mom was the best choice for me.  I was fortunate to be able to stay at home and raise my children until they got a little older and then I worked part-time and when they left for college, I went back to work full-time.
I worked for the Judicial Department for many years and then was an office manager for a law firm.  I decided to retire early to travel with my husband and spend more time with our children and seven grandchildren.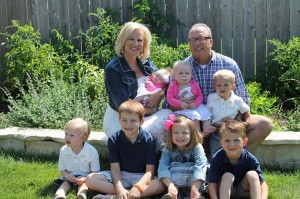 After six months of retirement, I was asked if I would have any interest in a part-time position at the Young Women's Resource Center.  I checked it out and feel it's the perfect job for me.