Board Spotlight: Loraine Hardin
This month, we would like to introduce you to one of our newest Board members, Loraine Hardin. Loraine joined our board in September of 2018, but has been familiar with the YWRC for several years including some committee work in 2001.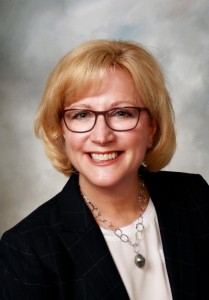 "I was reunited with YWRC last year after attending the annual gala, and with a recent job change I now have time to commit to working with a couple of non-profits. I chose YWRC based on the purpose of the organization: 'support, educate and advocate for young women ages 10-21.' I am blessed to have had a mom who provided that support, advocacy and was a role model for me.
My role model has always been my mom. She taught me how to respect, love and help others, believe in myself, be independent, work hard, solve problems and accept responsibility. She taught me all of these things by living them every day."
Loraine is a dedicated community member who serves on two additional boards and volunteers with CultureAll and the National Association of Women Business Owners (NAWBO).
"In order to grow, our communities need a strong foundation that fulfills the needs of the people. And, as we all know, there are never enough financial and human resources to support all of the needs. It is important for all people in the community with the skills, passion and capacity to volunteer their talents to fill the gaps allowing our communities to grow.
I chose to be part of three organizational boards based on my passion for their purpose. Additionally, I look for boards that have a need for my skills. I believe it is critical for a board member of any organization to be fully present and to add value in every interaction. In order to do that, there needs to be a match with skill sets, passion and capacity to fulfill the duties.
I love seeing the clients of the YWRC when I visit for board and committee meetings. It is a visual reminder of the purpose of the organization and how important it is to do this work."
In addition to her strong support of the YWRC's mission, Loraine has also been inspired to volunteer through her personal life.
"My daughter recently gave birth to their fourth child. As she went through the pregnancy and child birth, I thought about the great level of support she received from her husband and her family, and how that support gave her strength and confidence. During that same time, I joined the board of YWRC. While visiting the YWRC, I saw young mothers who may not have had that same level of support if it had not been for the staff at YWRC. Thinking about how important it is to the young mothers to know someone is there for them really brought the purpose of YWRC home to me."
This commitment to ensuring others have the resources needed also drives her advice to girls and young women:
"I think Maya Angelou says it best, 'You may encounter many defeats, but you must not be defeated.  In fact, it may be necessary to encounter the defeats, so you can know who you are, what you can rise from, how you can still come out of it.'
My interpretation of this quote is that it is hard to keep things in perspective when life gets tough. Each of us needs to find that inner strength that will pull us through the tough times and emerge even stronger. The inner strength can come in many forms: having the courage to reach out to a friend or counselor to help, having strong spiritual beliefs, or taking some time to just think. Whatever it is, know nothing is so bad you cannot overcome it."
When Loraine is not serving on boards or volunteering, she can be found outside hiking, biking or walking. She also enjoys reading, cooking, gardening and spending time with her two children, son-in-law, four grandchildren and significant other.
Three facts you may not know about Loraine:
She owned her own ballet and tap dance studio as a senior in high school.
She was a Big Sister to a young woman for several years.
At any given point she has three books she's reading, usually one fiction, one self-improvement or business and one spiritual book – she usually finish two of the three.
We are happy to welcome Loraine to our Board of Directors and look forward to gaining her insight, skills and time. Welcome, Loraine!