Supporter Spotlight: Shannissy Catron
This month we are excited to feature one of our most dedicated community members, Shannissy Catron. Shannissy has been a doula with the YWRC since 2017 and has played a significant role in the program. One of the things we appreciate most about Shannissy is her ability to see participants as unique individuals and highlight the strengths they possess.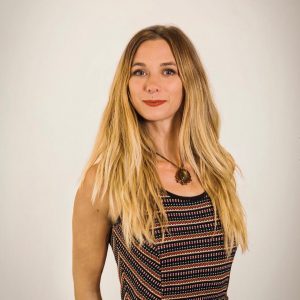 "I'd have to say the most rewarding aspect of working with the YWRC is the openness and maternal drive of our clients. The young women who come to the center for services are so focused and determined to be wonderful parents. They show up for themselves, their babies, and each other every week to grow, learn, and commune over dinner. There is power in a group of women gathering, and the clients seem to feel and take that seriously. Being a doula certainly has its challenges, but working with these clients who value their autonomy, and witnessing them as they reclaim their bodies and find their voices totally overshadows any challenge I face in my work."
Shannissy's experience, knowledge, and commitment to empowering participants are some of the reasons why she is such a great fit for the YWRC.
"I align deeply with the YWRC in their focus on trauma informed care that empowers agency and education for our young moms. I have been honored to work to support some of the bravest and most powerful women on their journeys to motherhood. I find so much joy in working with the center as a doula."
In addition to providing support to participants, she also mentors beginning doulas.
"I've been able to teach what I know about trauma informed care particularly for clients who are survivors of childhood sexual abuse, and the prevalence of resurfacing trauma postpartum in a workshop setting with the other doulas. Becoming a mentor for beginner doulas has given me much joy over the last few years as well."
Jewelz Smith, YWRC Young Moms Specialist and Doula Program Coordinator, shares the following about Shannissy:
"Shannissy does an amazing job at meeting clients where they are in their pregnancy and postpartum journey's. It's very common to see Shannissy spending extra hours with clients helping them make birth affirmation banners, educating them on their choices, teaching them how to advocate for themselves and empowering them that their voices matter in pregnancy, birth and parenting.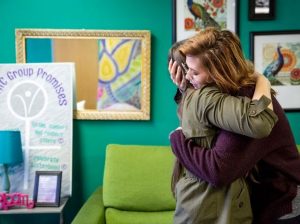 Shannissy's knowledge and huge heart are an asset to our YWRC doula program. We are so grateful we have her on our team to serve our clients. If you need a kind and knowledgeable doula, check Shannissy out!"
Shannissy's doula work began in 2015 and has led her to build a career focused on empowering bodywork.
"I opened Wild Heart, formerly Budding Roses, in June of 2018. I'd just graduated from massage school, where my track (the general theme of one's massage modalities of interest)… didn't really have a theme. I wanted to learn as many ways as possible to help pregnant people, survivors of sexual abuse, folks who struggle with physical pain, or experience emotional pain manifesting in their bodies.
My journey into bodywork started with birth work though. I attended a training with Birth Arts International in Philadelphia, PA in 2015 and started working with a doula collective out of Maryland shortly after. I shadowed births with an experienced doula in Northern Virginia and D.C., and volunteered for the SMILE program— an organization who connected clients to doulas who were offering pro bono work, while working through my certification process. After moving back to Iowa in 2015, I attended an advanced training with From Trauma to Triumph. I then attended Body Wisdom Massage therapy school to further round my craft."
Pollinate Ritual is another organization Shannissy works closely with.
"Pollinate Ritual is an organization dedicated to helping people live soul centered lives. Pollinate offers workshops, ceremonies, retreats, and an online magazine. The Women's Weekend is the highlight of my work with Pollinate. The goal is to get a group of women, of all ages + races + orientations together and into the woods for a 4-day soul immersion. There is just something magical about a group of amazing women gathering. Join us!"
Shannissy has drawn strength and guidance from many folks throughout her life.
"My role models have always been the elder women in my life. From the women in my own family, the amazing women I learned from in school, my coaches, spiritual teachers and women who took me under their wing. Elder women have blessed me with their time and wisdom my whole life, I wouldn't be where I am today without each and every one of them."
We asked Shannissy what advice she has for youth today:
"I think we all go through a period of time where we think we know all the things, we think we understand how this place works. If I could tell the youth one thing, it would be to keep their curiosity, question everything, especially your own thoughts and feelings. Keep your playful, curious, childlike nature."
When she's not working with the YWRC, Wild Heart, or Pollinate Ritual, Shannissy can be found enjoying and trying out new-to-her local restaurants throughout Greater Des Moines. A few other things you may not know about Shannissy are:
She's a gardener, "I love growing food!"
She does a style of massage called Ashiatsu – a modality where the massage is applied by the feet.
Art and music are a big part of her life. She finds much joy in both participating and experiencing art in all the ways.
THANK YOU Shannissy, for always going above and beyond for participants. You are an inspiration and we count ourselves very fortunate to be able to collaborate with you.