#whyimarch
by Maeve Morrow
(Maeve is an active member of the YWRC's Sheroes group. Sheroes is a group for high school young women interested in philanthropy and community building.)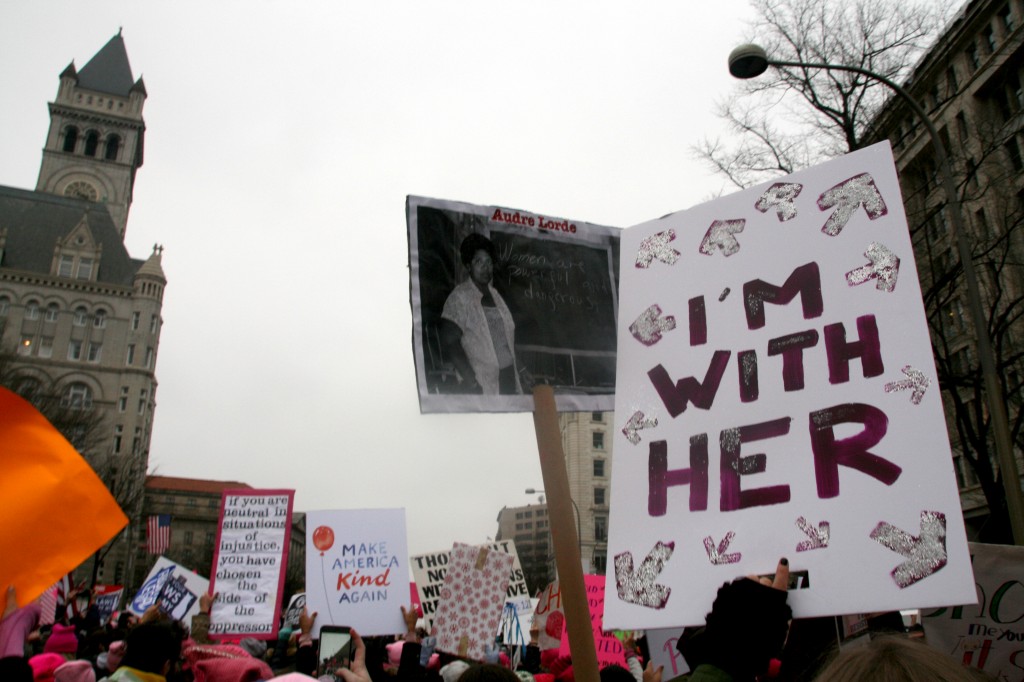 When I first heard about plans for a march on Washington, driven by people who wanted to speak up about women's rights, some of my hope for our country was renewed. As weeks went by and buzz around the march grew, my desire to participate also increased. It seemed like a dream to be surrounded by so many strong women and supporters of causes that I too support. This dream became a reality when my stepmom found a compassionate donor to cover the expense of my bus ticket. From then on, the Women's March on Washington became what I looked forward to for weeks.
Just hours after the inauguration, I started my 15 hour bus ride. I was finishing the sign I planned to triumphantly carry as I marched along the thousands of women I heard were to be there, possessing the same amount of determination and hope as I did. I sat next to my best friend who was sticking pins that featured the Venus symbol and read "my body, my rules" into her pink cat-eared hat.
Due to bus complications we arrived hours later than intended, which caused us to miss the rally preceding the march. Luckily we were able to live-stream and listen to the fearless speakers who were standing up and putting into words the thoughts and feelings the marchers shared. Although the speeches were all different and inspirational in their own way, there was one common theme: 'Together we can empower and protect each other, and together we will overcome any hate and bigotry thrown at us.'
With that in mind, I took my sign, my pins, and my pink hat and exited the bus heading for the march that would make history.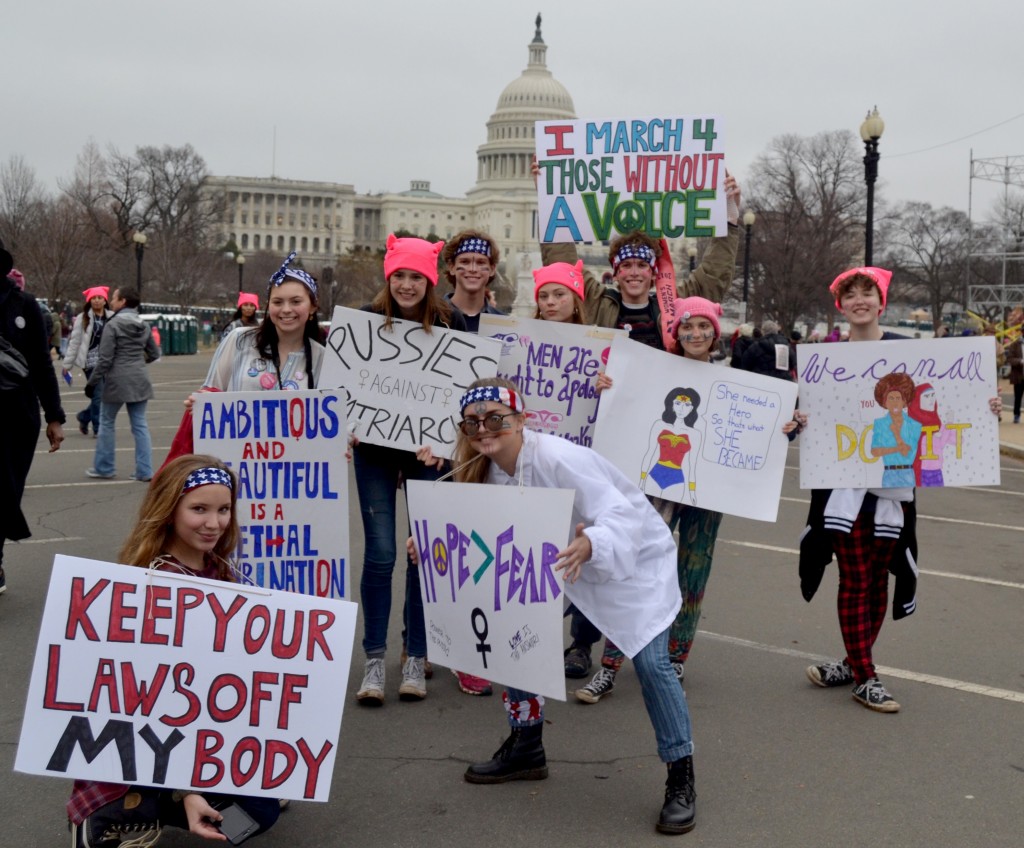 It was my first time in Washington D.C. From the very beginning of the march I felt so lucky to be there, especially for this purpose. I started marching with a view of our nation's capital, thinking about how she must be looking down on us marchers and feeling like a proud mother. Her children were using their constitutional power to speak out; her children from all walks of life, marching together, under one common purpose.
I have never attended an event where there was so much diversity, yet such unification simultaneously. I marched alongside people of a different race, age, gender, sex, religion, and in all, drastically differing background and stories. Everyone who marched had their own unique purpose as to why they took every step and shouted every chant.
As we passed by the Washington Monument and moved closer to the White House, the passion we carried along with our signs grew by recognizing that our differences were our strengths. Together we marched that day, and we will proceed to stay together the next day, and the next.
The Women's March on Washington made me truly realize that no trump-card could be placed over us as long as we stand together. It will take dedication, perseverance and, most importantly, love to continue the fight for fundamental human rights. If we have the same courage as any of the individuals that marched alongside me, I have no fear of the future ahead.