Spotlight: A Year in Review
2019 has been a great year for new beginnings, whether it's from starting programs or creating new positions. As we wrap up the year, we wanted to take a moment to celebrate these changes.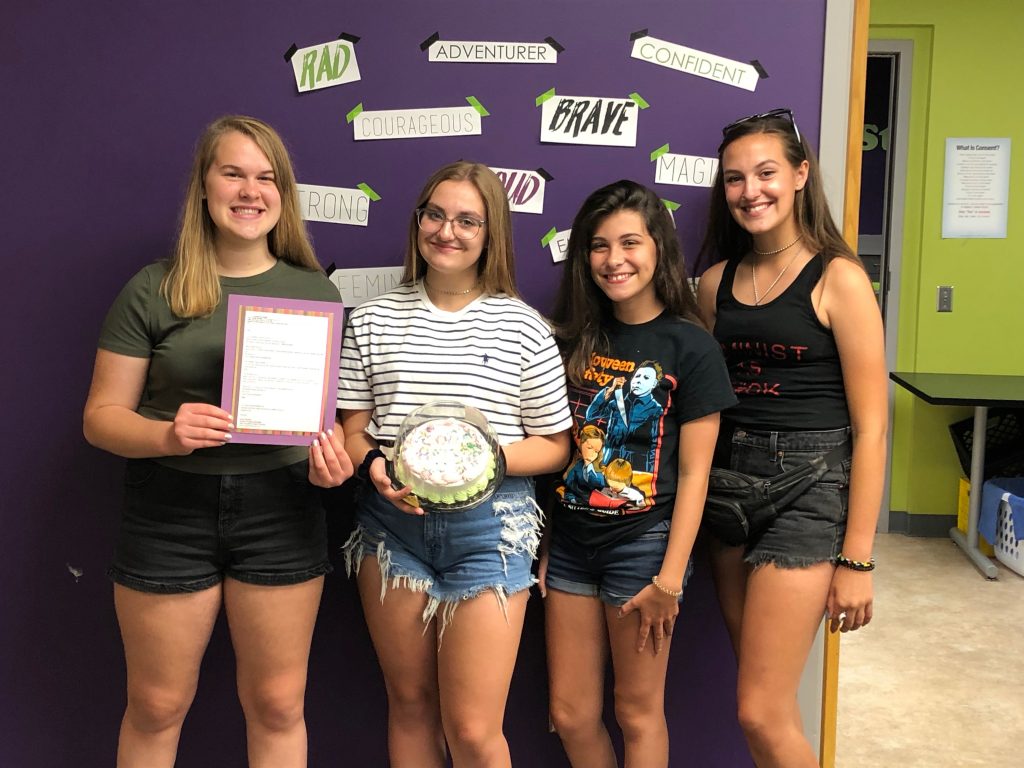 Here are a few examples of how we've grown:
High School Credit Recovery Program
In partnership with the Des Moines Public Schools (DMPS) and with support from the United Way of Central Iowa, the YWRC hosted high school students on site to help them obtain the credits they need to graduate. This is especially helpful for our Young Moms participants, as it can often be difficult to complete work during traditional school hours when pregnant or parenting. Our Credit Recovery Program allows them to come to a safe, non-judgmental space during a schedule that works best for them. We were also able to offer additional tutoring support through on site DMPS staff. Whether participants are looking to catch up, or to graduate early, this program gives them the resources and support needed to reach their goal.
Drake Law Legal Clinic
Our new legal clinic, in partnership with Drake University, offers guidance to our Young Moms in the areas of family law, immigration, housing and more. Obtaining legal support is often something that comes with several barriers – transportation, cost, connections. By hosting this legal clinic on site at the YWRC with student volunteers from Drake, we are able to remove those barriers and ensure our participants have access to this critical resource.
New staff positions
We were excited to add a new position to our Young Moms team to meet the increasing need in our community. Earlier this year, we added a second Parenting and Life Skills team member. By doing so, this ensured we could provide support to participants after childbirth without the fear of being turned away due to capacity.
We also recently started accepting applications for a new administration position: Fund Development Associate. Our small but mighty admin team accomplished a lot throughout a year and this position will support our fundraising efforts. The more we can raise, the more programs we can provide!
Feminists United Now (FUN)
A new advocacy group was formed! Feminists United Now (FUN) is a youth-led After School group working together to educate and advocate with the community on social justice issues they are passionate about. FUN is open to women, femmes, non-binary and trans friends ages 14 – 21. They're goal is to ensure a safe space for anyone to learn about leadership, organizing, and the different forms they may take.
As we celebrate this growth and look forward to more in 2020, we remain grateful to be part of this community. THANK YOU to everyone who has given of their time, talent and treasure this last year. We appreciate you!